Family destinations and activities in Melbourne during spring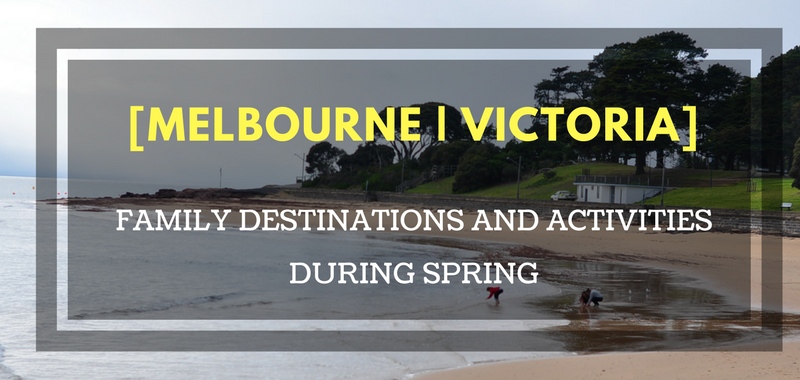 Spring signifies warmer weather as compared to the harsh cold of winter. There are more sunny days and the wind is friendlier. And with some holidays around the corner, it's a perfect time to go outdoors and have fun with the family. In Melbourne, or on a wider scale, in the state of Victoria, there are several family-friendly destinations and activities during Spring:
Phillip Island
Website: https://www.visitphillipisland.com/
There are many Phillip Island attractions for families that will surely provide fun, educational, and worthwhile activities. For our family, we have our own top six Phillip Island attractions that truly made our experience in the island memorable.
In the island, perhaps the most famous attraction is the Penguin Parade, where you can watch Little Penguin species march towards their land habitat after a long day of hunting food in the waters. Another would be the Nobbies Ocean Discovery Centre where you can have augmented reality experience with seals, penguins, and killer whales. But for us, the best experience we got from Nobbies is the breathtaking view of rock formations, ocean cliffs, and big ocean waves. Other attraction is the Phillip Island Chocolate Factory which from the name itself, you can guess kids will love because of the chocolates! And then there is the A Maze'N Things whose central theme is all about magic and illusions. And if you want to see famous Australian animals such as koalas, kangaroos, cows, or sheep, you can go to the Koala Conservation Centre, Churchill Heritage farm, and the Maru Koala & Animal Park.
Tesselaar Tulip Festival
Website: http://tulipfestival.com.au/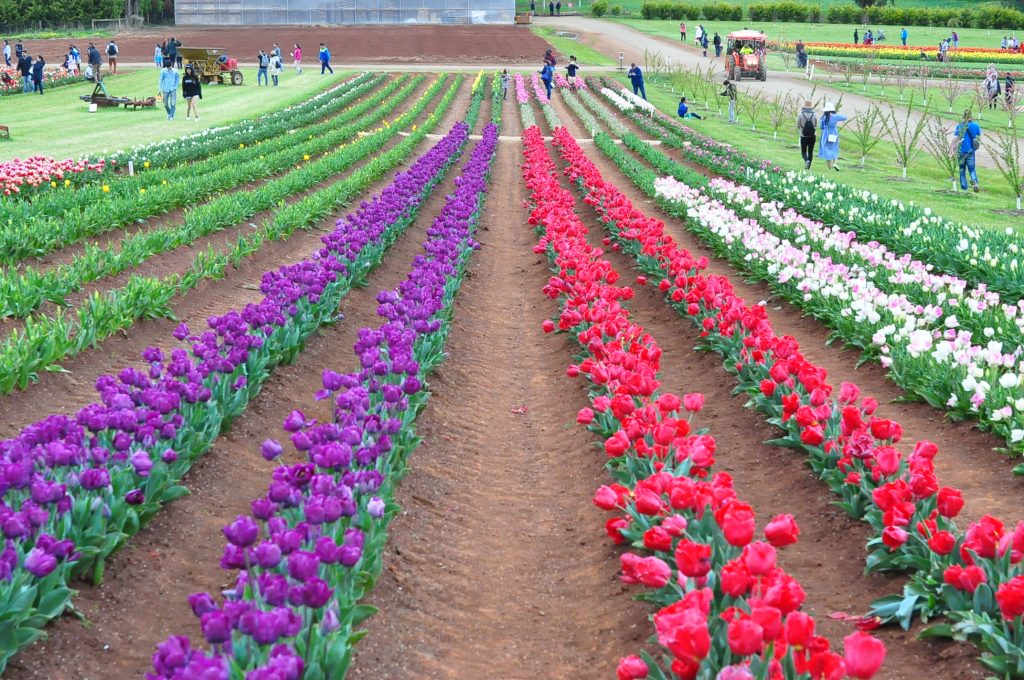 Head on to the beautiful arrays of tulip in the Tesselaar Tulip Farm. During Children's Week, there will be face painting, PeppaPig shows, and other kid-oriented activities. The Children's Week will run from the 25th to 28th of September and then 2nd to 5th of October. On other dates, there are other themes too such as Irish weekend, Dutch weekend, and among others.
Puffing Billy Steam Railways
Website: http://puffingbilly.com.au/en/
Puffing Billy Steam Railway station is closest to the Belgrave public train station. Riding in the Puffing Billy steam train, you will be taken to a view of the forest of Dandenong Ranges. You can have picnics as well in the Emerald Lake Park.
Alowyn Garden/ Yarra Valley Chocolaterie and Ice Creamery
Website: http://www.alowyngardens.com.au/ | www.yvci.com.au/
Victoria has a long list of beautiful gardens. Among them is the Alowyn Garden which is a popular choice for weddings. And for families with kids, it is an ideal destination because it is near the Yarra Valley Chocolaterie and Ice Creamery. While the adults enjoy the wineries in the Yarra Valley, the kids can have their turn with chocolates and ice cream!
Melbourne Zoo, Weribee Open Range Zoo, Healesville Sanctuary
Website: https://www.zoo.org.au/melbourne
What's a school holiday getaway without a zoo on the top list of go-to destinations? You have the Melbourne Zoo, Weribee Open Range Zoo, or Healesville Sanctuary. Australia truly has a diverse wildlife that there are no shortages of animal zoo. Kangaroos, koala, penguins, seals, among others are the famous of them.
SEA Life Melbourne Aquarium
Website: https://www.melbourneaquarium.com.au/
If you do not want to go far to see Australia's wide range of wildlife, then there is the SEA Life Aquarium. Located right in the heart of the city, the aquarium is your perfect destination. Getting there, you simply alight from Flinders or Southern Cross train station and walk for few minutes towards the Yarra River.
Royal Botanical Garden / Shrine of Remembrance
Website: http://www.shrine.org.au/home | https://www.rbg.vic.gov.au/
Another convenient destinations that are just within the city are the Royal Botanical Garden and Shrine of Remembrance. Simply take a tram from a tram station inf front of the Flinders train station, and you will have magnificent views of different flowers and the gigantic structure that is the Shrine of Remembrance.
---
How about you? What are your family's favourite destinations and activities for spring?