Australia Immigration New Points System in November 2019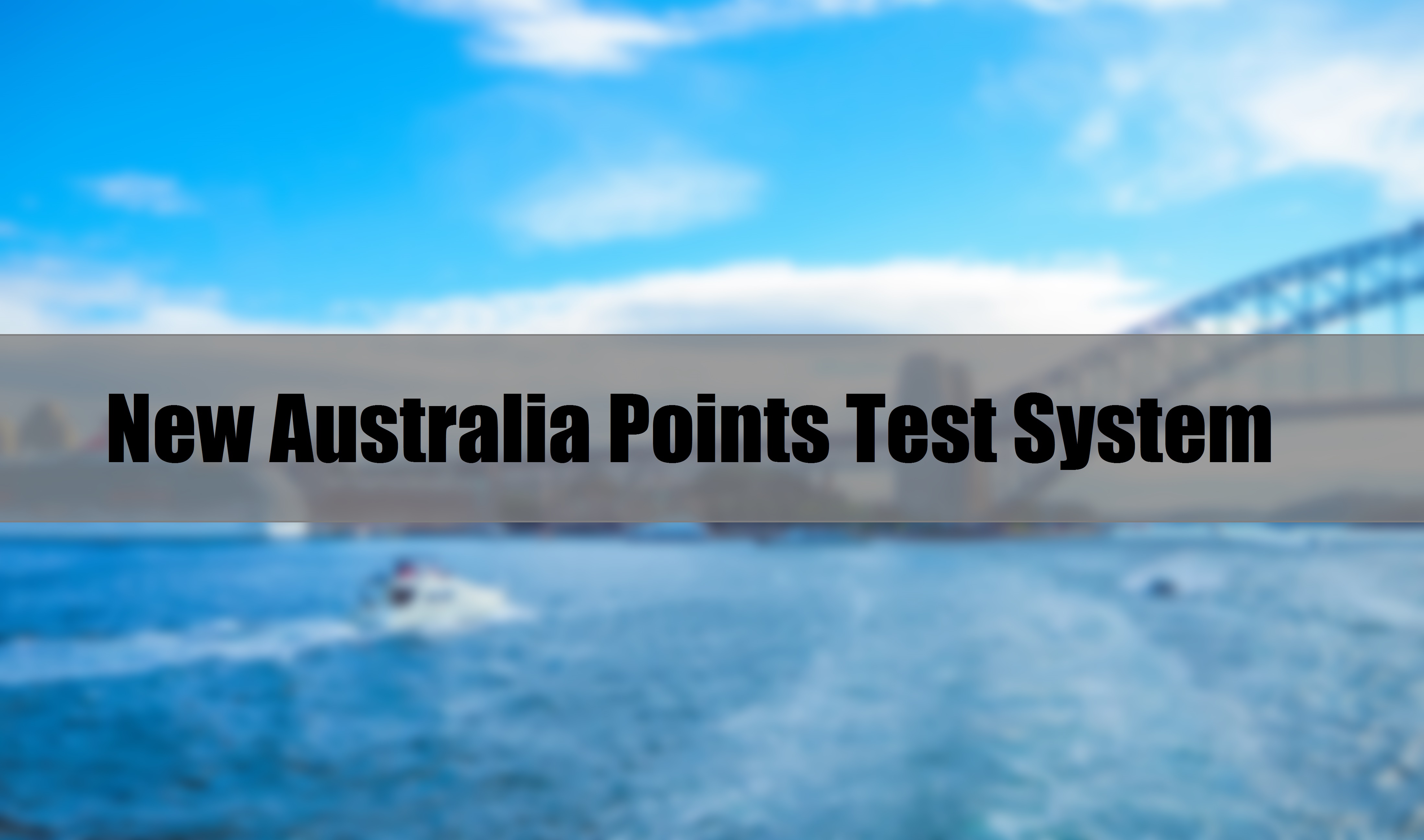 The new Australia fiscal year has not started yet, but the Department of Home Affairs has released an updated already of the new points system to be implemented and followed in November 2019. This new points system will be in lieu of the new visa subclasses to be implemented concurrently.
This change in the points system is not meant to make it more difficult for applicants, but rather to help them accumulate more points as possible. Definitely, the new points will be awarded to those families who the immigration department thinks will have the ability to make the greatest economic contribution to the nation.
Come November 16, 2019, applicants can claim the following points, of course with special condition:
5 points for candidates with a spouse or de facto partner who doesn't have a skillset, but with at least a competent level of English (6.0 in IELTS or 50 in PTE Academic for each component: writing, speaking, reading and listening)
10 points for candidates with a positive skills assessment, minimum of competent English and below 45 years old.
10 points for single candidates
10 points for applicants with Australian Masters by research or Doctorate of at least 2 academic years in a relevant field of Science, Technology, Engineering, Mathematics or specified Information and Communication Technology (ICT)
15 points for applicants nominated under the new Subclass 491 – Regional Visa through State or Territory government or sponsored by a family member residing in regional Australia
You might be wondering how the selection will be. The order or ranking of giving invitations will be:
Candidates with a skilled spouse or de facto partner minimum of competent English and below 45 years old
Candidates without a spouse or de facto partner
Candidates with a spouse or de facto partner who has a minimum of competent English, but not skilled
Candidates with a spouse or de factor partner who is not skilled and cannot demonstrate at least competent English
Despite the new rules and regulations, there's still hope for us to get across to Australia. It is just that we would need to act fast while we are still able and eligible. Immigration legislation is very dynamic and does change frequently. Don't wait for your eligibility criteria to be compromised.

Maximizing my skills in writing by coming up with blogs, write-ups and other related stuff.