Sydney Trip 101 – Preparation
Hi Guys,
I've promised to many of you that I will be sharing our Sydney Adventure last month.
Apologies, due to my time gotten a bit tighter when we came back to SG.
It was winter cold season in Sydney averaging 10-19 degrees Celsius during our stay.
Just a disclaimer, I have compared SG and AU on some scenarios because SGD and AUD are almost 1 = 1 exchange rate so I couldn't help myself to compare them.
Prior to flying to Sydney, we prepared the following:
Airline / Air Fare
Accommodation
Transfer pickup service
Clothes to bring
Itinerary
Food 3x a day with snack (takot kame magutom)
Tourist Spots with Entrance Fee
Transportation
Pasalubong (Papunta at Pabalik)
Sydney / Train Map
Friend's contact numbers / buy an Australia Sim Card
Cash
Here are the things we have done for the above preparation.
Airline / Air Fare – We booked via expedia.com.sg for our Airline and Accommodation. Why Expedia? Simply because we got a very good promotion deal from DBS. Free 3 nights and flew via Emirates at almost the same cost as scoot! Compared it with scoot that doesn't have luggage included vs Emirates with free 30 kg Luggage, we 3 (Me,Wife and 5yr daughter) got a good price as the difference is only around 40-60SGD. It depends on the Flight Season, you can also find a cheaper flight fare with different Airline. Weigh everything including luggage fee, because it doesn't mean that Scoot is always cheaper. (well most of the time they are)
Accommodation – We had a hard time deciding on this. There was also a time when we considered just purchasing separate flight and accommodation. Some friends suggested to try out AirBnb, however those places we found were either far from CBD or if it's near the CBD, the price is almost the close to a 5-Star hotel . In the end, my wife and I decided to just book a hotel in CBD area. We took "The Westin Sydney" at Martin Place. There were many advantages than disadvantages…

Advantages getting a place at CBD

Near to Everything saves you a lot on Transportation. As in a lot!!! Comparing Singapore MRT vs Australia MRT, the fare from Circular Quay to Wynyard station (1 station) is 2.38AUD using an OPAL card. While 1 station in SG – from Pasir Ris to Tampines is only 0.78SGD for Card holder , while 1.48SGD Standard one way fee. (http://www.transitlink.com.sg/eservice/eguide/rail_idx.php)
Near to all City Attractions! Please take note that most malls  in Australia opens from 9am and closes early at around 5-6pm. So if you are planning to visit places like Queen Victoria Building, better plan your itinerary properly. Food shops from food court might still be open till 7pm.
Easier to take a Cab when you get lost or too tired.
Pregnant and Kid Friendly – why? because our destination is near, you don't waste too much time – please note attraction and shops closes early so you have to travel fast.

Disadvantage

Only 1 disadvantage, and prepare your pocket – Expensive!

So I would suggest for you to weigh also this part, whether you are after convenience at the expense of a little cash to shell out. In our case, it's worth it because my wife is pregnant and we have our daughter during the stay.
 Transfer Pickup service – Before we flew, I've asked around some friends, but our arrival schedule is a bit off to them so they couldn't pick us up. If you have some friends or families who can help pick you up in Airport, you're a lucky one. However, if you are like me and to add more… doesn't know how to drive. You can ask this sweet lady Mary Gee – her transport rate from Airport to Hotel is  quite a decent 🙂 and She's very charming, friendly and helpful. try contacting her in FB.

Just to share the options you have for Transfer service are:

Friends / Families – If you have some one who knows that can pick you up the better
Uber – This is 20% cheaper than Taxi! and you are safe as well due to the service is under Uber Company, Everything is Tracked. Just a small caveat. In Australia, they are strict in child seat. Since my daughter is 5 yr old and private cards need the appropriate car seat of specific child age. It's difficult to get an UBER that has a car seat for my 5 yr old kid.
Arrange a Transport service from Forums (www.pinoyau.info) or ask around Pinoy Au Sydney FB group – but please be careful of scams! Unless the person has good reputation. Please proceed with caution.
Taxi IS NOT an option – please see try to avoid this as my experience is not really good. it's like a day light robbery.  meter moves like 10cents per sec! seriously! I thought the meter was broken, but this was reality. So I suddenly felt good and never complain anymore when taking taxi or UBER in SG 😀
Clothing – We also prepared ahead, we learned that our stay will be a winter season, so we brought winter clothes. My wife was the one who planned and prepared our clothes to bring. Ask around the month of your visit. If it's summer, then obviously you know what to bring 😀
Itinerary – This one is a brain and time killer when you are preparing for your holiday. Unless you are going for a Tour Agency, you can offload this task to them. but if you are like me who wants Customised Tour. You better off spending a lot of time on this. I will share with you my Itinerary from Day 1 to Day 10 (2 days wasted from Flight – back and forth) Another thing I can suggest is to visit triphobo.com to see other's itinerary. You can use their service for free. You can create an outline of your itinerary from your day 1 to the day you Fly back home.
Food 3x a day with snack – The most important thing you have to prepare before going to your adventure. Comparing to Singapore where there are lots of Hawker centers (where you can get a chicken rice for 3.50SGD). In Australia, good luck! Cheapest meal you can find is 9.90AUD (Oporto – http://www.oporto.com.au/menu/), Maybe we just don't know where to find the cheap places to eat but prepare your budget on Food around this pricing if you plan to eat outside. For snacks you, you can buy from Coles or Woolworths supermarket. One Food I can share by they way is the cooked chicken at Coles super market. I've tried their 1/2 chicken that cost only 6AUD 🙂 the portion is big and can be shared to your partner. Buy your drinks and other snacks as well from super market to save $$$.
Tourist Spots with Entrance Fee – You can save from Entrance Fee / Tickets if you buy them online. Like in our case, we opted to buy the combo ticket from https://www.sydneytowereye.com.au/ which includes 5 attractions: Sydney Tower Eye, Sydney Aquarium, WILD LIFE Sydney Zoo, Madame Tussauds, Manly SEA LIFE Sanctuary . It's all worth it. buying them separate will be more expensive and Please take not for Combo Tickets, there are terms and condition you need to know. Buy them ahead so that you don't need to waste your time queuing and will also save your money.
Transportation – the most common way is via Train and Bus and Ferryboat. The first important thing to do is… buy an OPAL Card. What is an OPAL card? It is a loadable mrt card. You can get one easily at any convenient store, it's free but of course you need to top up or load it up with value. How much should you load? like I mentioned earlier, one station  is 2.38AUD. depending on the number of rides you will do, you can do the maths. 🙂 One asked me if, it's easy to navigate in Sydney… I would say yes, especially if you are from SG, using Train in Sydney wont be a problem, you just need to ensure you know the train station where you will be alighting. The most important of all. Ask Ask Ask. it's FREE. Depending on the station you will drop off, the train has specific Platforms. You can check the electronic board which stations the Platform will be serving.  For Ferries, at first if was also difficult for me. then I learned that it's the same as taking the Train. Depends on where you will go, You need to take the ferry from the correct Berth. Ask the staff which Berth is the ferry going to xxxxx (e.g. Taronga Zoo) . For Bus, we didn't really venture out using bus as first we are not familiar of the route and second we stayed in the CBD where all are walking distance from out Hotel. If you have a friend, then probably it would be good to ask them 🙂 A word of Advise, I mentioned earlier that Taxi is not an Option. YES you heard me right never take Taxi in CBD or you will regret it. CBD is always JAMMED. if you have lots a money to waste then go ahead 🙂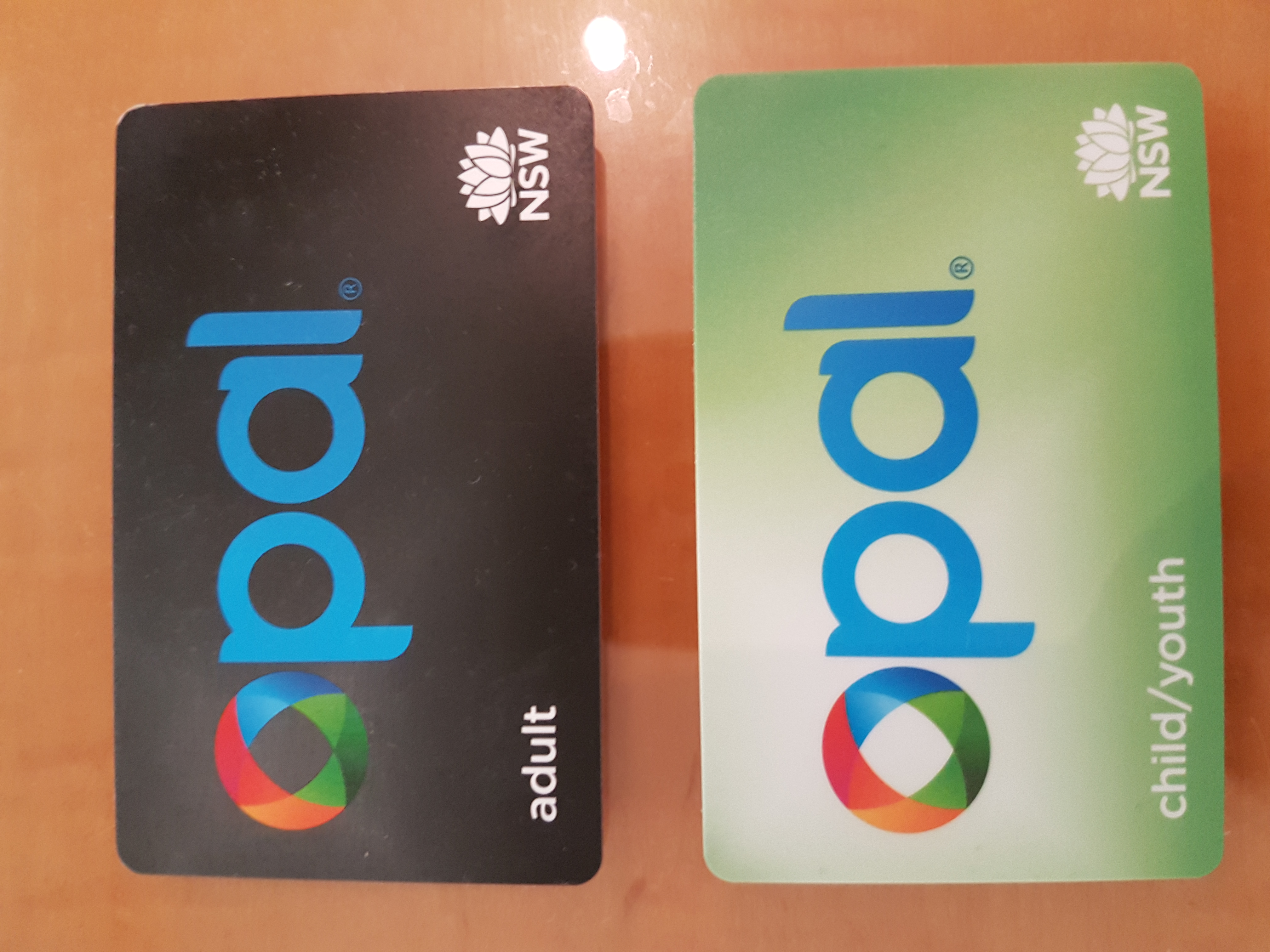 Pasalubong (Papunta at Pabalik) – If you have friends you will visit and will disturb in Australia, please spare some time looking for a token or something to given them. Always remember, it doesn't mean they are in Australia they are well off, and you are free to bug them. Bring them a small gift will definitely bring smile to their hearts. For Pasalubong (going back) – there are some Australia delicacies that you might want to bring home. so check carefully your luggage weight. If you need to add more weight, do it early as excess weight in the Airport is freaking expensive. Plan ahead. which ones you will want to bring home. e.g. Kangaroo meat? Steaks? Wine? Tim Tam?
Sydney / Train Map – this is related to Transportation. Although not too necessary, this will be a good to have. print a map, so that in event you need directions to your hotel upon landing, you have something to pop and show somebody if you need to ask around. You can grab a copy of the latest map here http://www.sydneytrains.info/stations/pdf/suburban_map.pdf
Friend's contact numbers / Buy an Australia Sim – Before you fly to Australia, make sure you have the phone numbers of your friends, relatives in Australia written down somewhere. Write it somewhere so you can call someone in time of emergency. Buy also a Sim Card in Australia. As advise by my friend don't buy in Airport, better buy later from SuperMarkets. Sydney International Airport provides free internet, so you can still communicate with your friends upon landing there. However, in case you really need to call a mobile phone, then can go ahead and buy one. For our case, we bought Telstra at Coles, it cost $2 and topped up $50. We registered the $50 top up to get the Plan :

unlimited calls to any Australian Mobile network,
4GB Mobile Data (morning) + 4GB Mobile Data (night 8pm to 8am) = 8GB data,
500AUD worth international Call (which i didn't manage to finish. I needed it for Support calls in the Office)
valid for 1 month (even though we stayed only for 10 days)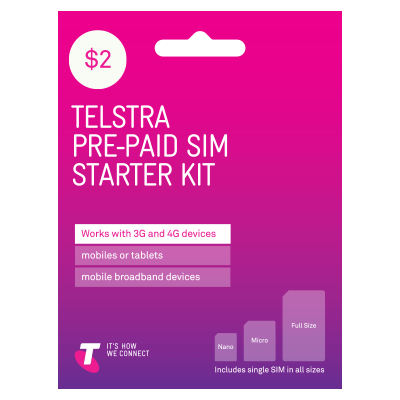 Cash – The Last and Most Important Item on the List – Money! will all the stuffs mentioned above, prepare the cash that you need to bring. It would be good also if you can bring a credit card with you. This will help you in times of trouble. For budgeting, take note of the FOOD, Transport, Pasalubong (items that you will find along the way), and Attraction Fee. These three will be the 4 most important things that you will most likely spend on.
That's It for now for the preparation Guide or Tips. I will be writing the Day-by-day Adventures or Itinerary with the Fees and Fare included on my next post. By the way, please feel free to comment or ask below if anything you wish to know.
PS.  Will add more photos once I managed to dig them out from my Phone Camera.
I'm a super simple web tech lover with never ending passion for tech learning.