Living in Australia for international students: How to find a right place to live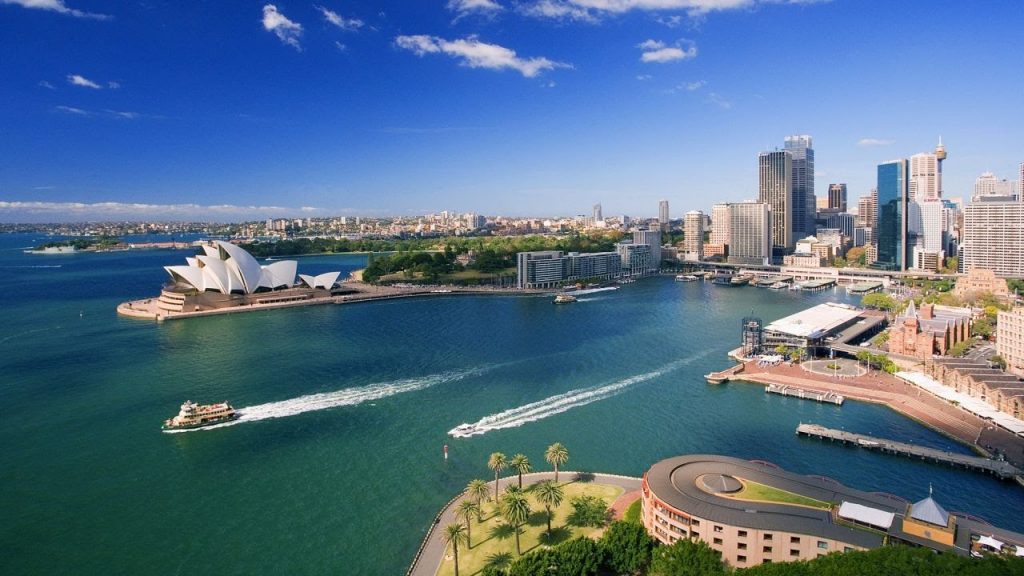 The first thing that comes to the mind of international student is finding an appropriate place to live in Australia. Many students often book in advance if they have any knowledge about the places. But a majority of them have to struggle in finding the right place which has less rent and include important facilities.
The suburbs around the universities usually have higher costs as compared to the areas which are far away. The main reason behind this is; it is convenient for students to walk to and from the university easily. Also, the suburbs which have universities in surroundings are higher in demand and hence, they are expensive too.
How can you find the right place to stay?
There are many options for international students in Australia. You can choose to stay as per your convenience and budget.
Homestay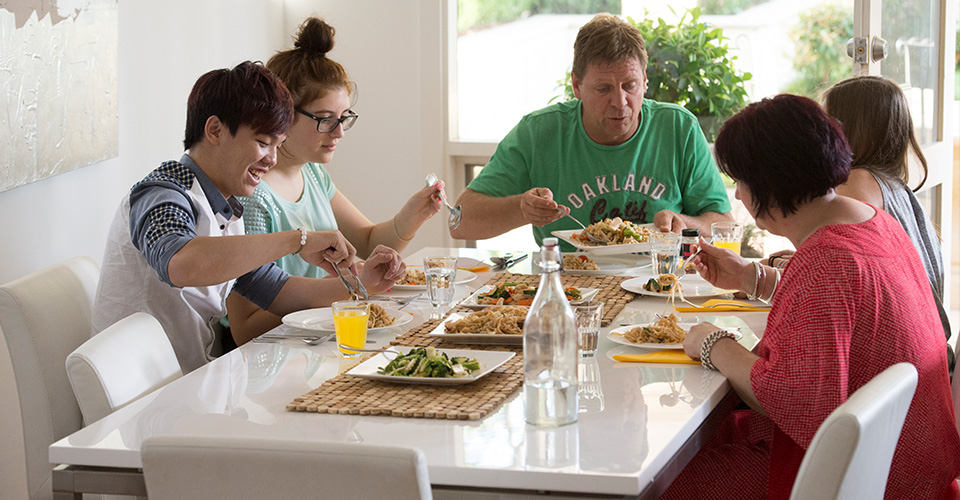 saibt.sa.edu.au
'Homestay' is the most common option for international students. It gives you an opportunity to live with an Australian family with all the home-like facilities. Homestays may offer single or shared rooms and the rent ranges from $100 to $250 per week for each room. The rent comes with many facilities including meals, cleaning services, laundry and other utilities. Here I want to mention that, not every homestay can offer you all these facilities. Some may offer more than these services included in the rent, while others offer a few facilities only.
Pros
There are many advantages of living with a local family. One of the biggest benefits for international students is, they get to live with a family and in a home-like environment. This can also help them in dealing with homesickness. For the students whose English language is not fluent, homestay is an amazing way to polish their skills. Not only this, it will also help you to learn and accept the Australian culture soon.
Cons
Some of the international students may find it hard to live with a family as there is less independence. Students have to follow the rules set by the family including guests, check-in and others. If you want to live in an environment where you can set your own rules, then this option may not be suitable for you.
On-campus Housing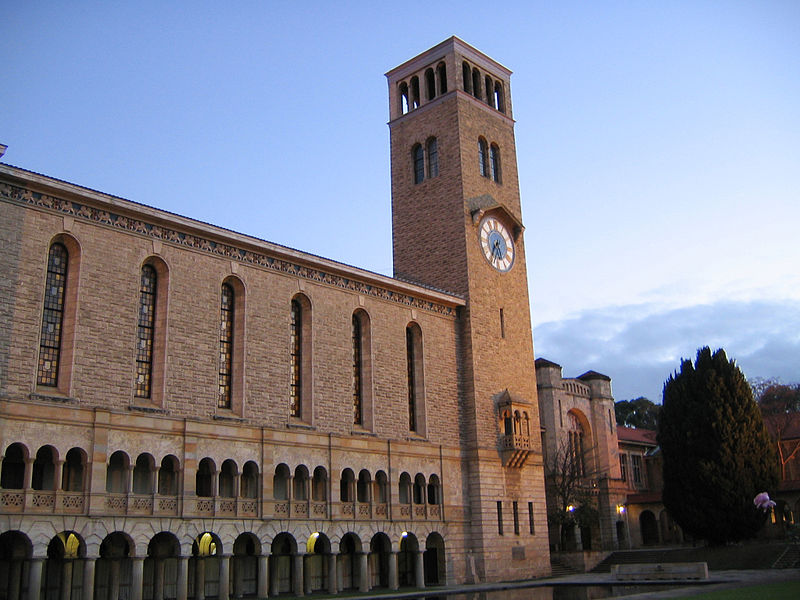 wikipedia.org
For those who are coming to Australia for the first time, on-campus housing is the best option for them. Many universities have residence halls inside the campuses with a rent from around $70 to $260 per week. Students have to apply in advance for on-campus housing otherwise they may not find a space because of a large number of students living there.
Pros
The biggest advantage of opting for on-campus housing is everything is close by; classes, libraries, clubs and events held at the campuses. You can take part in any activity with much ease. Also, if you need any kind of assistance, you can get help anytime. On-campus houses sometimes provide many other facilities in the package that includes meals, laundry and cleaning services. But you need to ask them first about these services.
Cons
If you are a quiet person who wants to stay in a peaceful environment, then on-campus housing is not a good option for you as you'll always be surrounded by people and noise. Also, you don't have any choice in selecting who you want to live with. If you are a type of person who needs space and privacy, then on-campus housing may not be the suitable option for you.
Personal Accommodation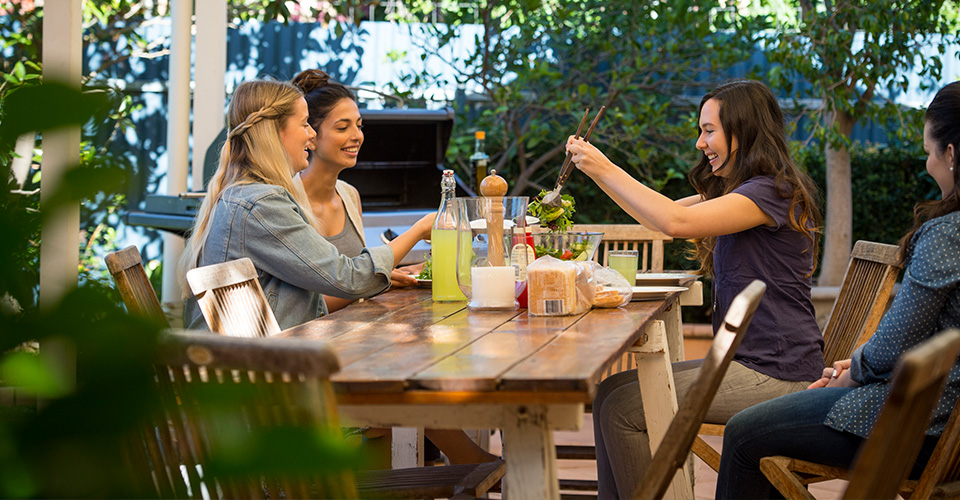 saibt.sa.edu.au
This is another attractive option for international students. It allows you to rent a whole space with all the facilities. You can live there as you like, cook food yourself and also enter and leave whenever you like. You also get to choose the people with whom you want to live. Students often rent the property as a whole on sharing. Private accommodation usually cost from $100 to $450 per week. But if you are sharing the property with your friends, then the rent is usually from $70 to $260. Most of the rental properties are furnished and even you have to furnish yourself, there are many places that sell used furniture at cheaper rates.
Pros
You can choose the place as per your choice. Plus you can handpick the people to share the property with you. Living on sharing in private accommodation will save you a lot of money as all the persons living with you will be sharing the rent and bills. Another benefit is, you can learn about the culture and language together and share the skills.
Cons
Finding a private place can be very challenging which suits all your needs and budget. You have to directly deal with the agent or landlord which can be annoying for you as you are less aware of the rules regarding rented property. The best way to deal with it is, do proper research about the property and the budget. You can also ask your friends in advance if they want to live with you which I believe they will. I have seen many students groups living together in their private space and enjoying their lives in Australia.
If you are planning to go to Australia for study purposes, then I recommend you to do some research on suburbs and cities. Plan your budget and see in which areas you can afford to live. Whether you are going to Melbourne, Adelaide, Sydney, Perth or Queensland, you'll find a lot of options to stay. Some of the places especially offer rooms to international students.
There are few universities which have separate service featuring all the rooms available on rent for international students. Don't be panic if you don't find a room of your choice, you can always change it according to your preferences.
Further, there are few websites where you can see advertisements for renting a room:
Have a nice stay in Australia. 🙂
Latest posts by Madiha Khadim (see all)