Courses which lead to the highest wages in Australia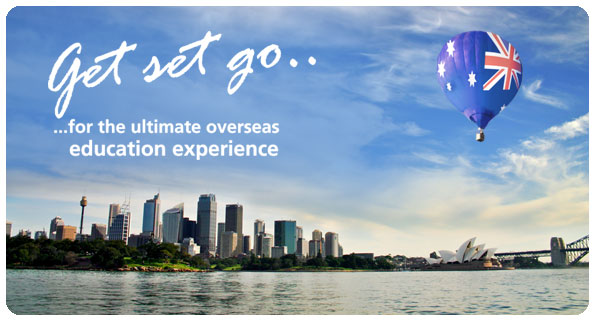 Every student dreams of getting a good job after they finish studying. But it doesn't happen overnight. Higher studies surely get you a stable and high paying job only if you choose your study field wisely. If you are going to start higher education in Australia and not sure about what you want to study, think about the main subjects and related occupations  that are in demand for the past few years in Australia. By doing this, you'll be in a better position to decide about your course and career.
I met many international students in Australia who choose a course of their interest to study in Australia, but later they regret their decision and strive to go for those courses which could lead them to the most stable jobs. Are you one of those who are planning to study in Australia but at the same time thinking about your career in the long run? Then read about the courses which can not only enhance your skills but can also get you a good job.
Healthcare
Australia is always in need of medical staff in various categories including Nursing, General Medical Practitioner and Dentistry. International students who are in healthcare field enjoy the benefits from Australia's shortage of staff in health industry. If you are good in science and want to pursue your career in health industry, then a qualification in any of the medical field from Australia will work best for you.
The average starting salary per year in this field is: $70,000
Information Technology
IT industry is booming nowadays not only in Australia but all over the world. In Australia, IT industry creates the most opportunities for the innovative minds. Majors in computer science or any related field will definitely get you a good job in Australia after you complete your studies. If you are lucky, you can also find a part time job during your stay as an international student. There is huge demand for IT professionals in Australia including Programmers, Product Analysts, Web Designers and System Administrators.
The average starting salary per year in this field is: $60,000
Engineering
We all are familiar with the fact that there are a lot of opportunities in the engineering industry especially in Australia. Almost all the engineering categories offer high paid jobs especially in Civil Engineering which is considered as the top field in Australia as the construction industry is now booming. If you are interested in studying science and maths and always look into how things work, then civil engineering will be a good choice for you. You can also study other engineering majors including chemical and mining which are highly in demand in Australia.
The average starting salary per year in this field is: $60,000
Accounting and Finance
Are you good with numbers and calculations? If yes, then finance or accounting program is perfect for you to study especially if you want to work in this sector in the long run. In Australia, accounting and finance firms offer high wages and rewards. You can choose to study and work in any field including taxation, auditing, financial planning, investment management or financial analyst. Few occupations from this industry are also mentioned in the Skilled Occupation List 2017 that means, if you choose to study related programs, you have a good chance to get permanent residency after completion of your degree.
The average starting salary per year in these fields is: $50,000
Education
If you are interested in teaching profession, then Australia is your best choice. You can choose the courses in your interested majors from various universities across Australia. Australia has shortage of various teaching professions including Early Childhood, Special Needs Teacher and Secondary School Teacher. If you opt for a degree in this field, then there is a higher chance for you to get permanent residency in Australia after completion of studies.
The average starting salary per year in this field is: $50,000
Other Skilled Occupations
There are skills which require trade qualifications in Australia. This includes plumbers, mechanics, carpenters, electricians and many others. Those who don't want to get a specialized degree can get training in skill trades. After you get professional training, you can get a job easily or even start your own business.
The average starting salary per year in this field is: $45,000
Latest posts by Madiha Khadim (see all)