Sydney, Melbourne or Brisbane? (Part One)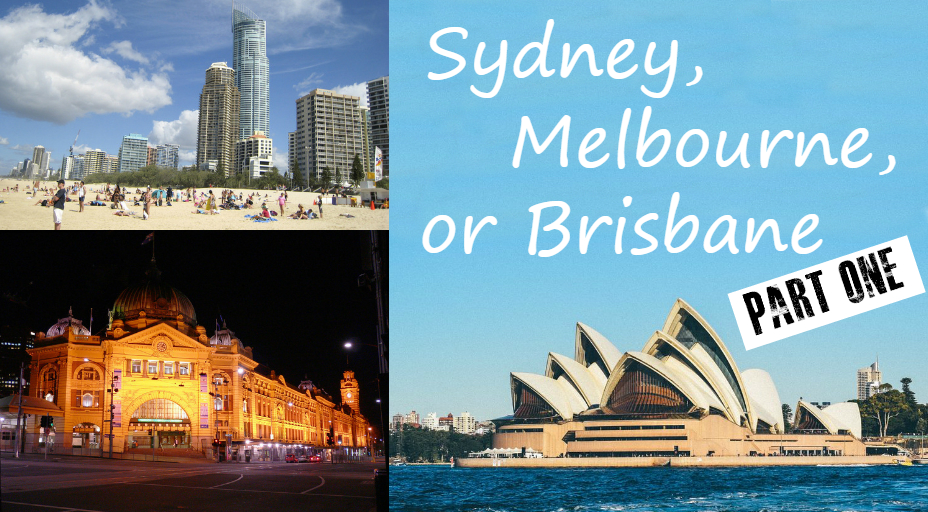 If you are reading this now, you're either contemplating on moving interstate or are still in the Philippines debating on which the best city to live in is.
I'm fortunate to have lived in all the three major cities in Australia. In my eight years in Australia, I've spent the most time in Brisbane. Sydney was my second home and Melbourne is my current home. If you'd ask me which city is my favourite, I'd say Melbourne. However, my answer should not matter a lot as it all depends on what you're looking for in your new home.
For part one of this post, I'll compare the three cities based on the following aspects: job opportunities, iconic places, public transport and places to dine. Think of yourself and your priorities. Then, you can make a decision based on this.
A. Job opportunities
As Sydney is the business capital of Australia, it's also where many of the big companies' head offices are. More companies translate to more jobs, of course. However, this is offset by the fact that there are also thousands of people who live in Sydney and its surrounds. Melbourne is a very close second in this criterion, with Brisbane sitting comfortably in third.
B. Iconic places
There's nothing more iconic as the koala and kangaroo than the Sydney Opera House. Sydney has destinations that rightfully deserve to be on a postcard. If you go to Milson's Point in Sydney, you'll be able to Sydney in all its glory. You can also go to the Blue Mountains, Manly Beach, Bondi Beach and the beaches on the coast on your way to Bronte Beach or Coogee Beach, and Darling Harbour.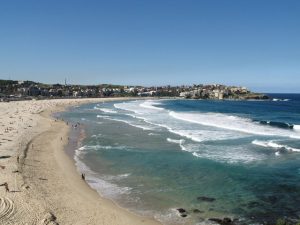 If you like European architecture, then Melbourne is the city for you. The Yarra River and Southbank, Flinders Street Station, Melbourne Exhibition, The Shrine of Remembrance, and numerous museums await you. St. Kilda is Melbourne's cherished beach and home to Luna Park. The sea baths at Brighton Beach are just perfect, especially on a beautiful summer's day.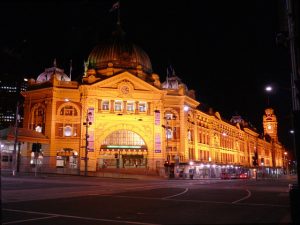 Brisbane has the Story Bridge, which although it is beautiful, is just another bridge.I give extra points for Brisbane because it has the Gold Coast and Sunshine Coast within striking distance, but then if you're from the Philippines, the proximity of beaches to your place may not be a game-changer. However, If you've got children, they would be delighted to have a plethora of theme parks within an hour to an hour and a half's drive from the CBD.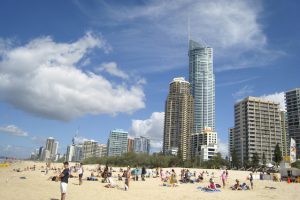 C. Public transport

Sydney, Brisbane and Melbourne have buses, trains and ferries. Sydney has limited tram stops, while the trams in Melbourne feature heavily in their public transport system. The arrival times of trains and ferries are quite spot on, but buses and trams, while they are great, aren't as reliable. Public transportations are generally clean and well-maintained. They're excellent options especially for nights out with friends, so you don't have to drive and put your life and other people's lives at risk. Catching public transport at night, however, means that there's a likelihood of encountering some very drunk or strange people on public transport. Top5byAnonymooo offers ideas on what to do in these situations.
You can catch a train to and from the airport in Sydney and Brisbane. However, your only way in or out via public transport from the Melbourne's Tullamarine Airport is by taxi or by boarding the Skybus. The Skybus is efficient but is subject to traffic conditions. The provision of a train from the airport to the CBD in the most liveable cities in the world remains a mystery to me.
D. Places to dine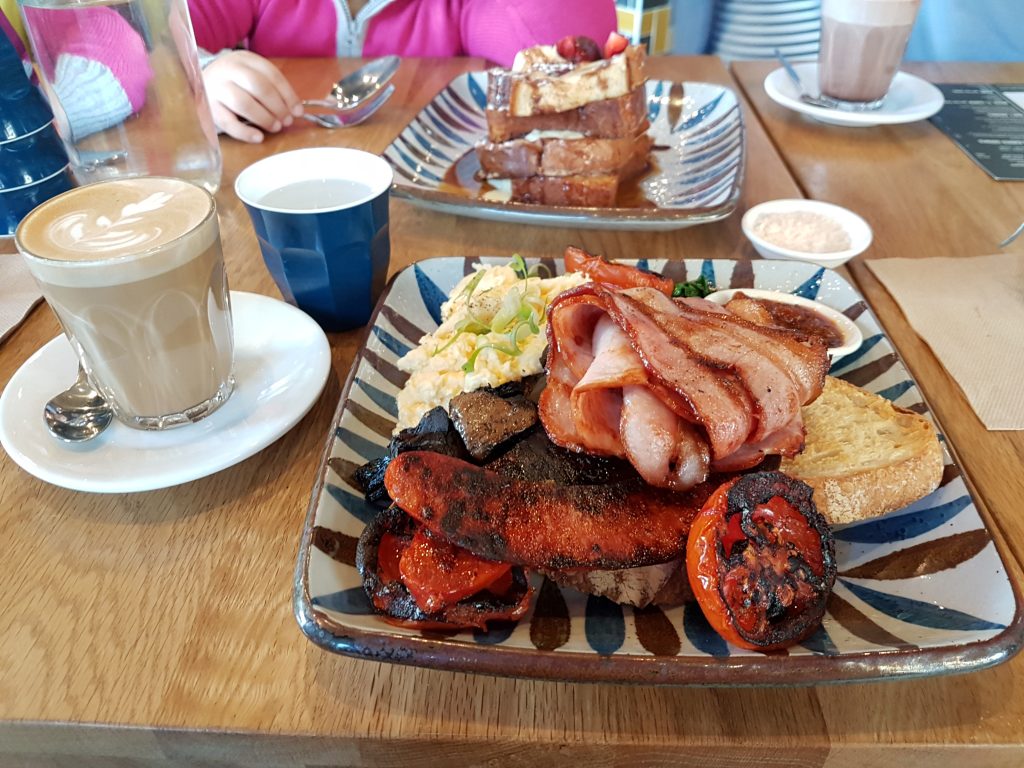 One thing I like about Sydney, Melbourne and Brisbane is that I can satisfy my cravings for any food in all of these cities. Being more multicultural, Sydney and Melbourne offer more choices. You can find Japanese, Korean, Thai, Indian, Italian, Western, Vietnamese, Brazilian, Mexican and even Filipino food in the CBD and the nearby suburbs.
Australians love their coffee, so Brisbane, Sydney and Melbourne CBDs are littered with cafés. It is common for people to walk around with their cup of coffee. The aroma of coffee just fills the air in many places in the CBD. On a cold winter's day, a cup of hot coffee can be an effective source of warmth, too.
Just remember to time your hunger or craving as some of the cafés close at 3 PM, and the smaller restaurants close at 8 PM. What are open till late are pubs and bars, but the dining experience may be quite limited and of course, different.
Use the information given here and rank which factor is the most important and the least important to you. There are other factors you may want to consider before choosing among Brisbane, Sydney and Melbourne. I'll discuss them all in my next post. Also, remember that there are other cities in Australia you can live in, too. They may not be as big or progressive, but they may be the ideal city for you and your family.

I had been a writer for 10 years before I emigrated to Australia to teach English. Writing brings me joy. I can write all day and still have a smile on my face. 🙂

If you've enjoyed reading my posts, check out my website: www.top5byanonymooo.com and read my top 5 lists of anything and everything. It'll mean the world to me if you can follow me, share my blogs, like, leave a comment, or subscribe. I won't let you down with my quirky, well-thought of and unbiased lists.

Cheers, mates! 🙂

Latest posts by top5byanonyMooo (see all)