Working in Australia
Australians have a reputation for being reasonably laid back in many different facets of life, work and play. This also applies, somewhat to the workplace. Employers in Australia can be flexible, and are often up front about requirements for example, a retail outlet may tell future employees that they must work the week leading up to Christmas.
Looking for work
Job sites
There are a number of commonly used job websites or job boards.
www.seek.com.au – this website is very easy to use, and the advertiser may let you apply for a job directly through this page. You can search for specific terms and locations.
www.careerone.com.au – this website is not as easy to use as Career One, and sometimes contain self employment advertisements which might be confusing.
https://au.indeed.com – this website compiles lots of different job boards – a little bit like a Google search engine for jobs.
www.gumtree.com.au – Gumtree is a classifieds website which is free for buyers and sellers to use, so many people do advertise work through here, or future employees might make an ad which sells their services. Gumtree can be great sometimes, but it isn't as safe as using job sites like the ones listed above. People could be misleading or dangerous, so if you do decide to use Gumtree, proceed with caution.
Online applications
Many of the large retail, fast food and supermarket chains will only accept online applications through their websites. To find out how to apply, click 'Careers' or 'Jobs' on the company website, which will often be at the top of the screen, or at the bottom of the screen (sometimes in small font). You could also Google 'woolworths jobs' (for example), and this would bring up the page for you.
Some places you might like to try:
Supermarkets: Coles, Woolworths
Pizza chains: Pizza Hut, Domino's
Burger chains: McDonald's, KFC, Hungry Jack's (Burger King)
Expect that each application will take up to an hour. Things you might see on the online application:
Details about you – age, gender, address
Transport – how will you get to work? Employers will look upon you more favourably if you have your own car, or if you live close by to the store. If you happen to live very close to a train or tram route, this is worth mentioning too. Buses tend to be more unreliable in traffic.
Availability – when are you available to work? Decide this ahead of applying. If you already have something on Wednesday nights every week, make sure that you tell them this when marking down your availability. Some places require you to have 'open availability', so this might not be ideal for you if you have children or another job. Also, make sure you don't say you are available any time of the week, and then tell your employers that there are days you can't work. This isn't fair on the employers, who might have put you on because no one else could do a Wednesday shift.
References – choose a couple of people who can talk about you in a professional manner. Even if they have been your friends and you have never worked together, you could give your reference a list of things you would like them to mention (e.g. 'Jason is very punctual, he enjoys new challenges etc). Make sure you tell you references that you have listed them on an application. Some companies won't worry about phoning references, but often large companies will because they have the time and money to do so.
A resume – some companies will ask to see an up-to-date resume. Have this ready to go.
An aptitude and/or team work test – a number of different companies will ask you a series of questions – it could be basic mathematics, reading and writing English or how you work as in a team. This can sometimes take longer than the application itself.
   Other ways to find jobs
local news papers. In major cities, you may receive a weekly free paper – jobs are often advertised in these, as well as the major papers.
If you are looking for work in retail or food, walk around some busy areas where you live. Stores will often have 'Help wanted' or 'Position available' signs if they are looking for someone.
Approach local stores and find out if they are hiring.
Let other people know you are looking for work.
Join a 'looking for work' Facebook group for your area.
Take your resume to stores close by to your house and introduce yourself to the manager.
Interviewing
Group interviews
Many large companies in Australia will do a group interview. This could be you and a couple of people, a group of twenty, or, a hundred people sitting around various tables. Instead of asking you individual questions, the interviewers may have organised different ways to get to know more about you. This could be:
Talk to the person next to you about their life, and then share this with your group later on
Give a short speech about yourself in front of the group
As a group, answer a problem. These are often called 'scenarios'. Some examples: how would you handle an angry customer? How do you provide good service? What would you do if a co-worker didn't come in to work?
One-on-one interviews
If you are applying for a job at a small store or a company, you will probably be given a one-on-one interview, or an interview with a couple of people. Interviews can last from fifteen minutes to up to an hour.
Sometimes these interviews aren't really interviews, they are just used to do paperwork and find out when you are available to work. Other times they may ask you to do an aptitude test. And other times, they are really an interview, so it is best to assume that when an employer asks you for an interview, they mean what they have said.
What you should bring to an interview?
Your resume
Copies of your driver's license, passport or any identity cards you have (some companies will use these to do police clearances for you)
Any required forms as advised by the employer
Place everything in a folder – consider a hard plastic folder so the pages would be crushed or get crinkled.
What should you wear?
Australia is quite a casual country, but it is important to dress appropriately.
Both men and women could wear slacks/trousers, dress shoes and a button down shirt. Women might like to wear a dress of skirt if they prefer.
If you are interviewing for a position which is office based, you might like to consider wearing a tie or suit.
Whatever you wear, make you are comfortable in it. Try to wear something you already own, rather than wearing something new. If you do wear something new, make sure all tags and stickers have been removed from the clothing. You might also like to give it a wash first.
Police checks and clearances
In Australia, workplaces commonly request a police check or police clearance. Some will require that you will need to supply this, but bigger businesses may process these clearances for you. Sometimes these checks can take a few weeks to arrive back.
If you want to work with children (anyone up to the age of 18), or you will be in contact with children as part of your job, each State and Territory of Australia has different requirements to prove that you are safe to work with children. These might be known as a 'white card' or 'working with children check', and they can be costly (around $100). You will need to apply for this with help from your employer who will explain to the agency why you need the clearance. These checks can come back straight away, or may take several weeks. The good news is that once you have such a clearance, they should last for quite a while – up to three years in some cases.
It's worth knowing that some employers will pay for these clearances, and others won't. It is worth asking them if they haven't offered.
Work trials
In Australia, you may be asked to do an unpaid work trial, or a 'trial shift'. Sometimes this is called 'shadowing', where you will follow around a staff member for a shift. These work trials are used to see if your skills meet the minimum requirements for the job. You should be supervised throughout. You should not be given a high amount of responsibility.
Work trials should be very brief, a few hours, or a work day at the most. You should not work for free for longer than this, especially if what you are doing is providing work for a business. There is more information here: http://www.fairwork.gov.au/pay/unpaid-work/unpaid-trials
Money
Getting paid
You may notice there is a variation between your hourly rate and the pay you are given. This is because the Australian Tax Office (commonly known as ATO) takes an amount out for tax, and for non-residents it can be quite a large amount.
You will need to have a bank account to put your pay into. If you work for cash in hand, it's important to keep track of this as you may need to report your income to government bodies, including the Australian Tax Office.
Unless you are working on a salary, you will be paid according to the hours you do each day. Some jobs will ask you to record your hours on a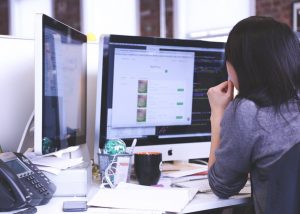 timesheet which will need to be submitted. Others will have an electronic time clock or computer program which will record the times you work. It's a good idea to keep track of the hours you work to ensure you are being paid accordingly.
Each time you are paid you should be issued a pay slip. These are often issued via email, but if you haven't seen an email from 'Payroll' or a similar account, ask your manager about where you can access your pay slip.
At the end of the financial year (June 30), you will be given a 'group certificate' which will help you complete a tax return.
Tax File Number
A tax file number (TFN) is something you will need to consider before applying for any work. You will not be able to work without having applied for one. You can apply online here: https://www.ato.gov.au/individuals/tax-file-number/apply-for-a-tfn/foreign-passport-holders,-permanent-migrants-and-temporary-visitors—tfn-application/
Superannuation
Superannuation is paid by your employer if you earn over $450 in a month, regardless of age. The purpose of superannuation is to help you set aside money for your pension in the future.
You can choose your own superannuation fund without having a job – in fact, you don't need to wait until you are 18 to open a fund for yourself.
In Australia, superannuation is often just referred to as 'super' and funds and 'super funds'.
The law doesn't see any difference between residents and non-residents, so if you are working in Australia for an Australian business, you should be entitled to superannuation.
The ATO has some good information on who needs superannuation, and how to go about it: https://www.ato.gov.au/individuals/super/getting-started/employees/
Money Smart has more information on superannuation which may help you too: https://www.moneysmart.gov.au/superannuation-and-retirement/how-super-works
General things about Australian workplaces
If you are working shift work, some work places will want you to arrange your own swap if you can't work a shift. You should always confirm this with a manager once you have arranged a swap.
If you cannot attend work, give your employer as much notice as possible. Use your company's preferred method. Many places still prefer staff to phone the workplace to let them know. Sometimes text messages and emails aren't seen in time.
Many service industries won't have a suitable place to store valuables. Some may have a safe they keep staff valuables in, or lockers. Avoid bringing anything too expensive into work if possible. If you work on a cash registe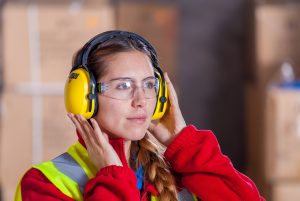 r, do not keep your personal items, including your wallet or purse, near the register.
All employees are entitled to breaks. The amount of time and when you are entitled to a break varies between industries. Check the FairWork site here: http://www.fairwork.gov.au/employee-entitlements/hours-of-work-breaks-and-rosters/breaks
Closed toed shoes are a must for the majority of workplaces. Lace up shoes, boots or loafers are suitable, but thongs/flip-flops, sandals and ballet flats are not. Long hair should always be tied back for safety.
Australian workplaces tend to take the safety of their workplace and employees very seriously. This might involved extra training and coaching, having to write a report if you injure yourself and being responsible for maintaining security.
In the retail and service industry, it is common practice for employees to only have a small amount of money in their cash register. Your employers will explain what to do with the surplus money, but usually this will be collected by a manager and placed in a safe. You should never put money that belongs to a business anywhere else but the cash register, the safe, or as directed by management.
Some places will require you to wear a uniform. You might be asked to buy this or place a deposit on it. Some companies will supply these, but you may be expected to return your uniform at the end of your time of employment.
You might be asked to wear 'black and whites', which is reasonably common in the retail and service industry. Black and whites are black shoes, black pants and a white button down shirt.
Traineeships and apprenticeships can be a way of gaining extra skills, and you will receive a qualification at the end of this time. However, some business use traineeships to lower wages for their staff, so it is worth considering if you want to do a traineeship. If you finish your employment before the training contract ends, you may not gain your qualification.
Apprenticeships are generally used for people working in trades (eg: automotive industries, building and construction), and also will pay a little lower than the wage you might expect, buy once you have finished you will be qualified in the trade, so it may well pay off for you.
If you are working already, or you are running into some problems during the interview process, it is worth getting in touch with the Fair Work Commission. You can phone them or send an online message. The website also contains lots of helpful information, and it's well worth taking a look at the site that you know your rights before beginning work.
Good luck on your job hunt!

I am Lis, born and bred in Aussie land. I absolutely love living in Adelaide, but grew up in Victoria and country South Australia.

My travel goals for the next few years are to take my daughter to the Gold Coast and to visit Perth and Darwin.