Education in Australia – from ages 0 to 101
Education in Australia begins from birth, all the way up to adulthood and beyond. There are always opportunities to be involved in learning.
Child care
For many working parents, child care is a solution to help them find someone to care for their child (six weeks-5 years old). In Australia, child care is regulated by the government. They have standards to meet including educating children, safety and food safety. Child care centres can open as early as 7am and close around 6.30pm.
Child care centres vary, but generally, children of the same age play together in a large room. They have access to art and craft material and age appropriate toys. Outdoor play in secured areas is also offered throughout the day. Children will eat (many centres provide meals for the children) and have a sleep as well. The staff are usually referred to as 'carers'. The carers will let you know how your child is doing, and may record this in a journal for you to see as well.
If you are eligible, you can receive some costs of child care back from Centrelink. This is called the 'Child Care Rebate' and will pay for some of your child care costs. Your child must be vaccinated against disease for the child care rebate to be paid to your account. A doctor can help you with this, or you can attend a Child and Youth Health Centre for the latest information and advice.
Child care arrangements can be very complicated. You will need to book your child in as early as possible. Some centres charge a waiting list fee. Often children are booked in for specific days and times of the week. If your child doesn't attend child care, you will still be expected to pay the cost.
Children cannot attend child care when they are sick. If your child becomes very unwell while they are at child care, you may be asked to collect them early.
Family Day Care
Family Day Care is similar to childcare, but it's based in the home of the person caring for your child. In the carer's home they will be looked after. They will do different activities and learn new things. It is very highly regulated to government standards. Some parents prefer Family Day Care because it can feel more personal and there are a much smaller group of children being looked after.
Playgroups
You will need to stay with the children during playgroup. This is a time for children to learn how to play with others, try new physical skills and be active in a safe environment. Parents can also meet new friends with children around the same age. Costs can vary from $2-$10 per session, but usually you can try the first session for free. Some places will also ask you to bring a piece of fruit to share, which will be served by the playgroup staff.
Some schools, churches and councils run playgroups. You can kind a playgroup in your state by typing 'playgroup ____ (name of your state)'into Google.
Kindergarten
Kindergarten is 'learning through play'. All states vary in the age limits, but often children can start from about three years old, until they are ready to start school. Kindergarten helps children learn to socialise with others and get ready for school. They often have opportunities for outdoor play, arts and crafts, reading time, construction with blocks and sand – all sorts of fun things children like to try!
Kindergartens run by government schools will attract a low (or no) fee. Kindergartens run by private schools or businesses will cost you more money. You can ask about the cost before your child begins.
You do not have to send your child to kindergarten. It is not compulsory but the majority of families in Australia do. It helps children become ready for school, will assist in building their language skills and they may make friends to help them settle into primary school later on. Some child care centres have 'kindergarten rooms', which is similar to kindergarten, but not quite the same as attending a specially made facility.
In Australia people will often shorten 'kindergarten' to 'Kinder' or 'Kindy'.
Primary school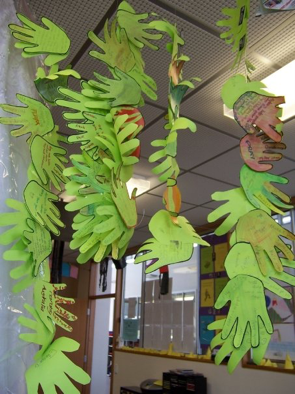 Primary school is for children from around ages 5-12, but it changes depending on which state you are living in.
Children begin school in a class called 'Foundation', 'Prep' or 'Reception', depending on which state you live in. They then stay at primary school until either the end of Grade Six or Grade Seven, depending on which state you live in. Some states call grades 'Years' instead.
The primary school day runs anywhere from 8.30am-3.30pm. During the school day, students are given breaks in the morning and at lunch time. For schools that have a longer day, a short afternoon break may be included.
In primary school, children will be in a year/grade level with children around the same age. They usually have the same teacher for the majority of their subjects, and have other teachers come to the class to take them for special lessons, such as music, art or languages. A number of schools have their own garden. 'Nature play' (letting children play in mud, stick and with things from nature) is also quite popular at the moment.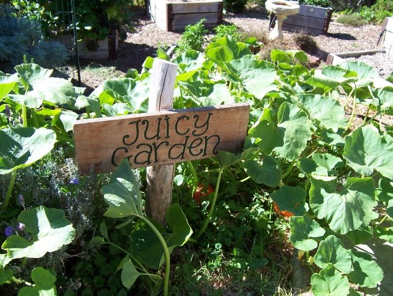 In primary schools, children often eat lunch in their classrooms, or in a large supervised area, and then can go to play. Many schools have a 'nut free policy', which means that children cannot bring any type of nuts to school, or eat sandwiches with peanut butter or hazelnut spread. The school will advise if this is the case. The number of children with food allergies in Australia keeps rising, which is why some schools have very strict rules.
Children in Australia tend to bring lunch to school in lunch boxes or specially designed cooler bags – you can find these at supermarkets, Kmart, Target or Big W for about $10. Usual lunchbox items are a sandwich or bread roll, a snack bar, a piece of fruit and anything else your child will usually enjoy. Some schools also give children a 'fruit break' in the morning, so it might be wise to pack two pieces of fruit just in case!
Some schools give children the option to buy their lunch. Usually, this is done in the morning by 'lunch order' – children will place their money in a bag of envelope in a special box in the classroom. At lunchtime, their food will arrive. For many families, this is a special treat as canteen food isn't very healthy and it can be expensive.
Children in grades 3, 5 and 7 will sit a national test called the NAPLAN. The NAPLAN gives the parent and the school some extra understanding about what the child is learning. It also shows areas they might need some help in. NAPLAN scores aren't used for anything other than gathering data for government and school records, so there is no need for your child to prepare for them.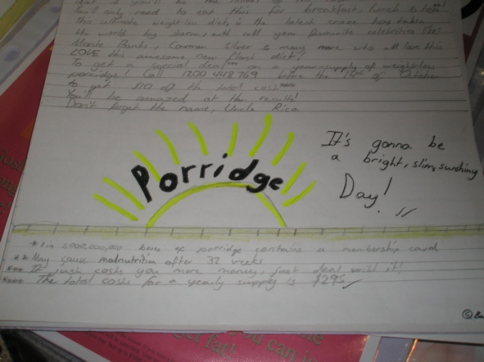 Parents are told about how their children are going through school reports. These may come out once a term, or once every second term. Every school is different. Many schools also run 'parent teacher interviews'. This is when the teacher meets with the parent of the child they are teaching and they just have a chat about them. This is a good way to get to know your child's teacher. The teacher will probably be more scared of you than you are of them – this is a good thing!
In Australia, the government has set up a national curriculum. This means that your child will be learning the same thing as all of the other children at in their grade level, no matter which state you live in. This is also really handy if you move to a different state.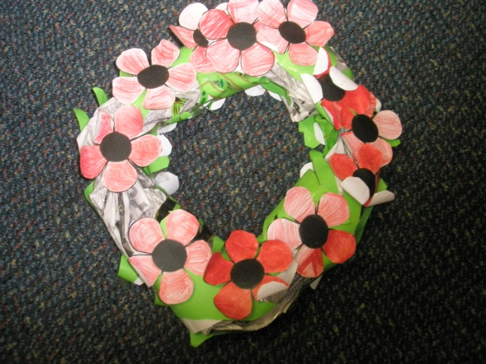 Before and after school care
If you can't look after your children until you finish work, your child's school might run an after school care program. This will cost you money, but the Child Care Rebate will cover some of this. Like child care, after school care is highly regulated, and the children are expected to be learning and trying new things during their time there. Children will be fed an afternoon snack.
Some schools also offer before school care, which will provide them breakfast.
High school
High school begins in either Grade/Year Seven or Grade/Year Eight depending on which state you live in. Children will study the usual subjects: Mathematics (Maths), English (reading and writing), Science, History, Geography, Physical Education (sometimes called Sport or PE) and something from the Arts (Music, Drama, Art). The school might also offer different subjects such as technology (woodwork, metalwork), computing, a language other than English or a general studies type course.
The day usually begins with home group or care group, which is a short time of the day for administration such as roll call and announcements. Students then go to their different lessons for the day, most of their lessons will be in different locations. They will receive a time table at the start of the term telling them where to go.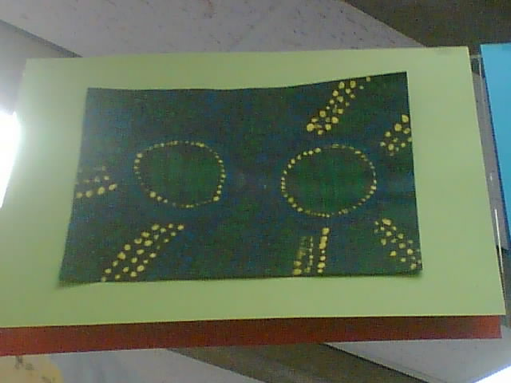 Teachers usually teach a couple of subjects, so students will see several teachers throughout their day. Schools tend to organise students into 'home groups' or 'care groups'. Your child will usually be with the same group of children for most of their subjects.
Usually children will attend a high school close to their home. In some cities and large towns, some high schools are 'specialist' schools which will focus on a particular area such as music, sports or languages.
In year/grade 7 and 9, all students will sit a series of NAPLAN tests. This will happen over the week at different times. The tests make no difference to the student – they will not be accepted into university or Tafe based on their scores. It's mostly used for school data collection and as a general overview of their current knowledge.
After completing Year 10, students enter into their final two years of education. The name of the high school competition award varies from state to state.
NSW: Higher School Certificate (HSC)
VIC: Victorian Certificate of Education (VCE), Victorian Certificate of Applied Learning (VCAL)
QLD: Queensland Certificate of Education (QCE), Queensland Certificate of Individual Achievement (QCIA)
SA: South Australian Certificate of Education (SACE)
WA: Western Australian Certificate of Education (WACE)
TAS: Tasmanian Certificate of Education (TCE)
ACT: Australian Capital Territory Year 12 Certificate
NT: Northern Territory Certificate of Education (NTCE)
Completion of the award allows students to enter university based on an ATAR score, which ranks students according to their final grades. http://www.tisc.edu.au/static/guide/atar-about.tisc
Children are allowed to finish high school earlier if they do not want to pursue the high school award. This varies from state to state.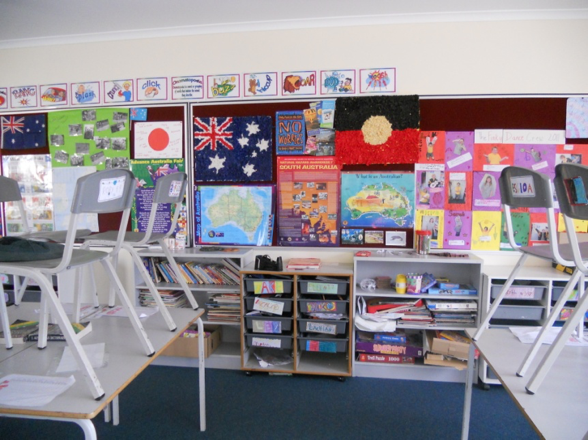 How much will it cost?
A public (or state) school will be in close distance from your home (if you live in a city or large town), and if you live in the country, a bus can transport your child to and from school. There is no cost to public education, but you might be asked to pay a voluntary levy, or to pay for school excursions and camps.  Most schools also require a uniform, and many schools will sell second hand uniforms for a cheaper price.
There are less private schools in Australia than public ones. They are usually broken into two groups, Catholic or Independent. An Independent school might have religion as a focus, or it could be a type of education is the reason they are private (eg Waldorf or Montessori). Costs vary a lot. If you would like to send your child to a private high school they might be able to apply for a scholarship.
There are some payments or ways you can claim money from the government to help you cover the costs of sending your children to school. This website explains it well: http://www.kidspot.com.au/school/tools/education-costs/school-tax-breaks-and-refunds
Enrolment
The ages children need to be enrolled vary from state to state.
Victoria
Children from 6-17 years old need to be enrolled in school. http://www.liveinvictoria.vic.gov.au/living-in-victoria/education-and-childcare/primary-schools#.WM5z7lHI6IU
Western Australia
Children from 5-16 need to be enrolled at school. http://www.migration.wa.gov.au/services/settlement-services/children-and-education/education
New South Wales
Children must be enrolled by their 6th birthday. They can leave school at age 17. http://www.industry.nsw.gov.au/live-and-work-in-nsw/lifestyle/quality-of-life/education
South Australia
Children from 5-16 must be enrolled at school but need to be enrolled at school, Tafe, an apprenticeship or working until they are 17. http://www.adelaidebound.com/schools.html
Queensland
Children from 6.5-16 must be enrolled at school.
https://www.qld.gov.au/education/schools/find/enrolment/pages/how-to.html
ACT/Canberra
Children need to be enrolled at age 5.
http://www.education.act.gov.au/school_education/international_students/international_students_and_parents
Northern Territory
Children between 6-15 years must be enrolled at school. http://www.australiasnorthernterritory.com.au/Living/education/Pages/primary-secondary.aspx
Tasmania
Minimum age of enrolment is 5.
http://www.education.tas.gov.au/parents_carers/schools-colleges/Pages/Overview.aspx
Tafe and trade colleges
TAFE is a trade college, which also teaches adults and older teenagers many different skills. Most Tafe students are interested in skills that you can learn on the job, or as a trade, but you need a qualification to help get started. Many courses at Tafe require students to have a Year 10 completion certificate.
Some of the areas that you can study:
-Business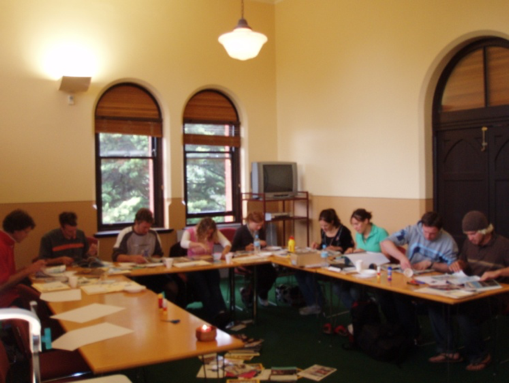 -Education
-Food and hospitality
-Childcare
-Finance
-Trades (building and construction)
-Hairdressing and beauty
-Information Technology
-Mining
The cost for attending Tafe varies between states, but usually are price capped. You will be able to see the price before applying. Some funding might be available, especially if you are unemployed or receive assistance from Centrelink. The Wikipedia page for Tafe contains a lot of great information, it is well worth a visit: ­ https://en.wikipedia.org/wiki/Technical_and_further_education
University
After finishing Year 12, some students go on to study at university (usually just called 'uni'). New students begin their studies in an Undergraduate degree, most of which are a 3-4 year full time course. After completing an Undergraduate degree, some students will stay on to complete post-graduate work (either through more courses 'course work' or research 'higher research degrees'. Doctorates can also be completed at Australian universities. Like primary and high schools, universities are government regulated and have strict guidelines to ensure that you are learning at the same level as other people doing the same course at a different university.
If you are wondering which course might be good for you to study, this site might be able to help. It's an online quiz and it's a lot of fun: https://www.qut.edu.au/study/undergraduate-study/match-my-skills
There are around 40 universities in Australia, and many of these allow you to study online or externally if you don't live close by. Wikipedia have an extensive list of university options: http://studyassist.gov.au/sites/studyassist/helpfulresources/faqs/pages/faqs#Faq1190
Permanent residents are no longer able to access HELP loans from the government, but there might be some exceptions if you are 'bridging' an overseas qualification to help seek recognition for your degree. Permanent residents can pay a reduced fee as a 'Commonwealth' student. This site is a good starting point for you to check out: http://studyassist.gov.au/sites/studyassist/helpfulresources/faqs/pages/faqs#Faq1190
International students
Future Unlimited is an excellent site for finding out all about studying in Australia as an international student and will guide you through step-by-step. http://www.studyinaustralia.gov.au/global/apply-to-study
You will need to pay for your course before you begin the program for the semester or year. Future Unlimited gives some prices :
English language studies – Around $300 per week depending on course length
Vocational Education and Training (Certificates I to IV, Diploma and Advanced Diploma) – $4,000 to $22,000
Undergraduate Bachelor Degree – $15,000 to $33,000*
Postgraduate Masters Degree – $20,000 to $37,000*
Doctoral Degree – $14,000 to $37,000*
The Australian government and the universities like having international students live in Australia during their studies, and many aspects of uni life will be supportive of you. Many large universities have international student groups which you can join, as well as other social events or organisations. If you have children and you are studying a research degree, in some states they can be enrolled in government schools free of charge. You can check out some of the more common degrees you can study here: http://www.studyinaustralia.gov.au/global/australian-education/fields-of-study
Education in Australia gives everyone different opportunities to try new things, to learn in different ways and to achieve success. Good luck on your journey!

I am Lis, born and bred in Aussie land. I absolutely love living in Adelaide, but grew up in Victoria and country South Australia.

My travel goals for the next few years are to take my daughter to the Gold Coast and to visit Perth and Darwin.