Applying for South Australia State Nomination
South Australia is 4th largest state of Australia spanning 983,482 km in land area, home to the largest, finest wine producing regions in Australia. Did you know that SA is a great place to live? With its capital city – Adelaide consistently voted as the world's fifth most livable city. SA welcomes skilled migrants.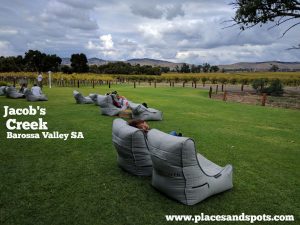 South Australia can nominate you for either a provisional or permanent visa to help you start your new life in Australia.
Visas you can apply
1.) Skilled Nominated PR visa Subclass 190 – is a permanent visa which allows you to live and work in South Australia. The State nomination will provide you with 5 additional points to help you qualify for a visa under the DIBP point test.
2.) Skilled Regional Provisional visa Subclass 489 – is a provisional visa which allows you to live and work in South Australia for up to four years. The State nomination will provide you with 10 additional points to help you qualify for a visa under the DIBP point test. You may be eligible to apply for permanent residency through Skilled Regional visa (subclass 887). In order to be eligible you need to live in South Australia for two years and work full-time (35 hour per week) for 12 months of that time while on a 489 visa.
Application requirements include:
a.) A Commitment to South Australia – You need to commit to living and working in South Australia for two years from when you arrive while keeping a long-term settlement in mind.
b.) Age – you must be under 45 years at the time of nomination
c.) Occupation – your occupation must be listed on the State Nominated Occupation List as available. An updated list can be found here
d.) Skills Assessment – a positive Skills assessment from the relevant assessing authority of your occupation.
e.) Work experience – at least one year of skilled work experience in the last three years. Some occupations have a higher work experience requirement. If you are an international graduate of South Australia, you may be able to access a work experience waiver
f.) English – provide an English test results (IELTS) and meet the minimum English language requirement for your occupation. You can find the relevant English level requirement for each occupation in the SNOL.
g.) Financial capacity – complete and sign a Financial Capacity Declaration of sufficient funds to settle in South Australia
h.) SkillSelect Expression of Interest (EOI) – you need to have a submitted EOI that meets the DIBP requirements as well as Immigration SA.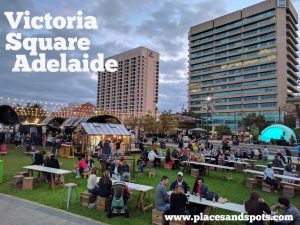 Document Checklist
The following is a summary of the documents required.
• Copy of passport bio-page
• A positive General Skilled Migration Skills Assessment for your nominated occupation.
• IELTS or PTE English test result containing the level of competency required
• Completed and signed Financial Capacity Declaration
• Employment evidences – e.g. work reference letter from all employers stating employment dates, job title, duties and tasks, salary and hours worked.
• Evidence of Educational qualifications. E.g Diploma or TOR
How to Apply
1) Lodge an expression of interest in SkillSelect, choose only South Australia as your preferred state and select either 190 or the 489 visa.
2) Take note of your EOI ID number as you will need this for your state nomination application.
3) Submit a state nomination application through the Immigration SA website. Click here
4) Track your application online.
5) If you're state nomination is approved then you'll automatically receive an Invitation to Apply from DIBP.
6) Lodge your visa application with DIBP.
Worthy to mention that I came to Australia with an SA State Nomination under visa 489. I have written about my journey in another post.
Good luck to all aspiring Skilled Migrants!

Loves nature
Loves road trips
Loves to explore amazing places and spots
Loves Landscape Photography
Visit my website www.placesandspots.com
I also write at weekendnotes.com/adelaide/
http://www.weekendnotes.com/profile/780440/