New Citizenship Rule in Australia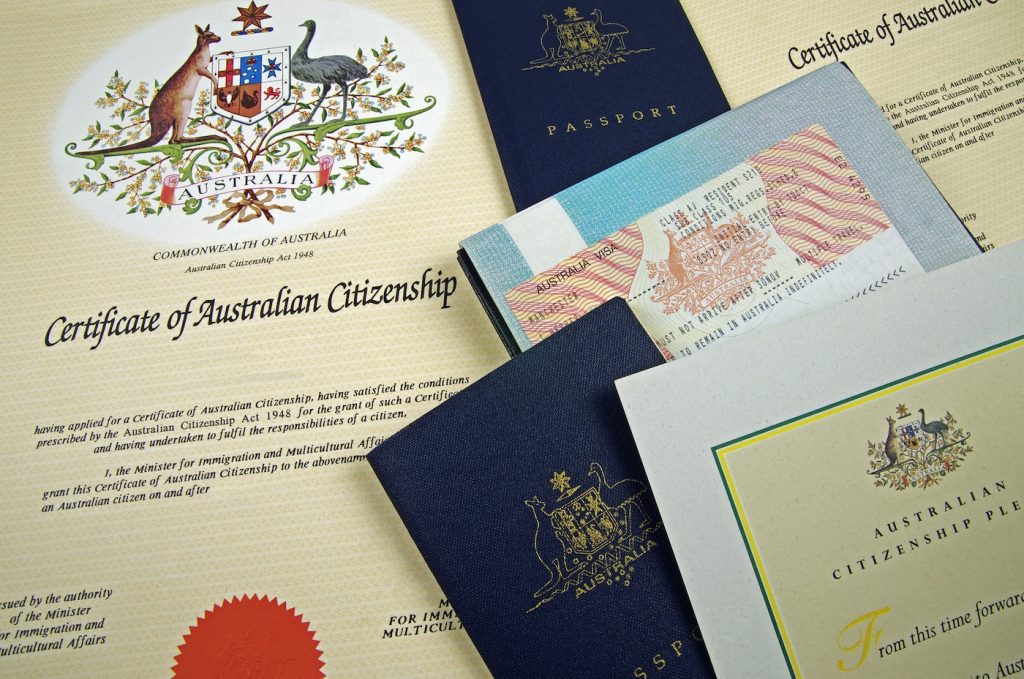 Australia Prime Minister Malcolm Turnbull has announced some changes to the way that citizenship in Australia will be granted. He made this announcement on the 20th of April. The decision was passed by the Government. This means that these new requires apply from the 20th of April 2017.
This was the press release, but don't worry, there's more information to follow to explain it a bit better.
Here are the 6 new requirements to acquire Australian citizenship:
1. All applicants are required to pass a stand-alone English test, involving reading, writing, listening and speaking;
2. Applicants are required to have lived in Australia as a permanent resident for at least four years (instead of one year at present);
3. Citizenship test will be strengthened with new and more meaningful questions that assess an applicant's understanding of – and commitment to – shared values and responsibilities;
4. Applicants will be required to show the steps they have taken to integrate into and contribute to the Australian community. Examples would include evidence of employment, membership of community organisations and school enrolment for all eligible children.
5. An applicant can fail the citizenship test only three (at present there is no limit to the number of times an applicant can fail the test);
6. An automatic fail for applicants will be introduced who cheat during the citizenship test.
There is a link here too which goes into much more detail: ¬ https://www.border.gov.au/Trav/Citi/Lear/Law-and-policy/legis-changes
Let's have a look at what this will mean.
Permanent residency for four years
At the moment you need to be a permanent resident for one year. The Australian Government has changed it to four years.
A 'stand- alone' English test
This test is not the same as the citizenship test. 'Stand alone' just means that it is a different test and it isn't part of the citizenship test or anything else. People who take the test will have to show their skills in writing, reading, listening and speaking.
Part of the reason for this is that learning English helps everyone communicate and work well as a society. There are some exemptions for people under 16 or who may have a disability.
A change to the citizenship test
Mr Turnbull has said that he doesn't know exactly what this will look like. This has not changed yet.
The idea is that the changes will support changing values of voters. ABC news says that 'this change will assess people's commitment to Australia and their attitude to religious freedom and gender equality.' This sounds like it will be about respect for women and children.
It sounds like the test will be updated to test your knowledge and your 'values'. Australians often talk about values, which is a really nice way to say you are talking about a group of beliefs like honesty, trust and respect.
You can read more about this here: https://www.border.gov.au/Trav/Life/Aust/living-in-australia-values-statement-long
When you sit the citizenship test you will have three chances to pass it. If you don't pass it you will need to wait two more years before trying again.
Changes to granting citizenship
People applying for citizenship will have to show that they have started to become part of the Australian community. Some examples they have shared are:
– Showing that you are employed (a letter or payslips)
– All of the school aged children in your family should be enrolled in school (5-17, depends on the state)
– Joining clubs, be part of your local community and involved in activities (keep any letters you might receive that will prove your membership). This can include sporting groups.
You can read more about the changes on these links:
http://www.abc.net.au/news/2017-04-20/migrants-to-face-tougher-tests-for-australian-citizenship/8456392
http://www.sbs.com.au/yourlanguage/hindi/en/article/2017/04/21/6-new-requirements-acquire-australian-citizenship
http://www.minister.border.gov.au/peterdutton/Pages/Strenghening-the-integrity-of-Australian-citizenship.aspx

I am Lis, born and bred in Aussie land. I absolutely love living in Adelaide, but grew up in Victoria and country South Australia.

My travel goals for the next few years are to take my daughter to the Gold Coast and to visit Perth and Darwin.