Cost of Living in Australia – Food in Syndey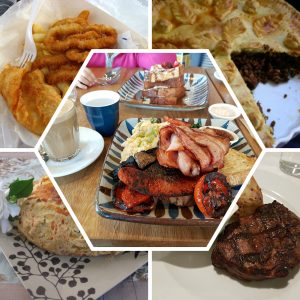 When it comes to the cost of buying food in Australia, it really can be as cheap or expensive as you want it to be!
At the highest end, Sydney has some of the most prestigious and pricey restaurants in the country. But you certainly don't need to be rich to enjoy great, healthy food here. And whether you want to eat out or prepare your own meals at home, there are an endless number of options to consider.
Multicultural Influence on Food
Sydney is a vibrant multicultural city, and this is reflected in the cuisines you can find throughout the entire city and surrounds. Everything from Asian, to Middle Eastern, European, and of course traditional Australian "tucker" are all options.
Many places will offer a combination of different food types, with all sorts of cultural influences blending together in modern day Australia.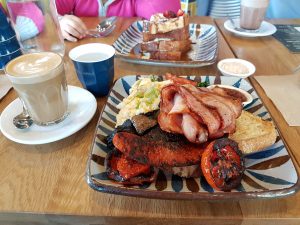 Breakfast
Sydney is a fast paced city, with many people leaving before daylight to head to work. This can often mean having no time for breakfast, but that doesn't mean you need to skip the most important meal of the day!
A takeaway breakfast can be had on the cheap at a 24 hour McDonalds, which many workers will pass by on their way to work.
For those wanting a healthier option, workers based in the CBD or any of the other major business centres will often find cafes opened on weekdays from 6am where fresh sandwiches, croissants and other breakfast foods can be had – and of course, that first coffee to start the day with.
The price range for a basic breakfast and coffee in Sydney can range from anywhere from $5 up to $30, depending where you choose to go.
Lunch
Workers in Sydney are spoiled for choice when it comes to eating out at lunch, but most people won't do this everyday due to the costs – it can cost anywhere from $10 and up to buy a decent lunch for one.
Taking a sandwich from home on the other hand, or heading to a nearby supermarket during a lunch break to buy bread and salad components to make your own, can cost just a few dollars.
A "pub lunch" is popular amongst Aussies. This is a simple lunch, often with large portion sizes, at a pub or club. These places often have lunch time specials and are particularly popular amongst office workers on Fridays.
Dinner
Eating out is a big part of life for many Sydneysiders. Restaurants range from the familiar American take out stores like McDonalds and Subway where you can pick up a meal for under $10, to mid ranged casual dining, right to the upper end where spending $150 on a three course meal isn't unusual!
For most people, eating out once or twice a week and cooking at home for the remainder of the time is a good balance between maintaining a budget and eating well.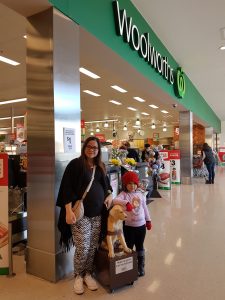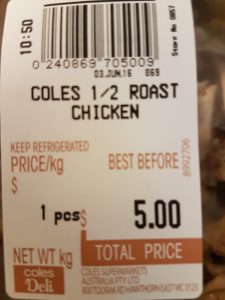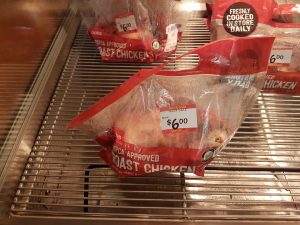 Supermarkets
There are two main supermarkets in Sydney: Coles and Woolworths. These large stores have all you need to prepare your own meals, and both have weekly specials which are announced online and in a paper catalog.
Savvy locals are however becoming more familiar with smaller chains like Aldi and IGA, where different brands of the same familiar products can be found often at lower prices than the big two supermarkets.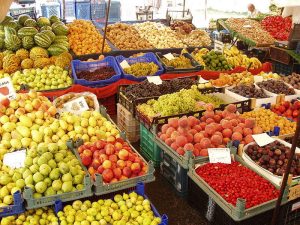 Farmers Markets
The growth of farmer's and produce markets in and around Sydney has been huge in recent years. Every weekend there's a market happening somewhere, with local and regional farmers coming to sell their fresh produce.
People often stock up on fruit, vegetables, meat and other goods which can save considerable money compared with buying at a supermarket; and you can't beat these markets for freshness.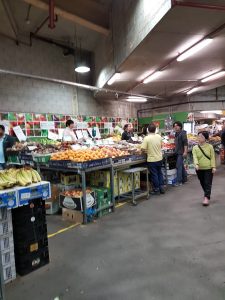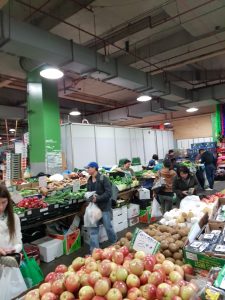 Savings Tips
Thanks to the huge number of choices you have, it's actually quite easy to spend very little on food when you're living in Sydney – if you're smart about it!
Stocking up on your vegetables and meats at farmer's markets, and freezing what you can, makes it easy to buy in bulk at a discount.
Keeping an eye on the weekly supermarket specials means you can get what you need to prepare meals at home at up to half the normal price.
Australia is not the cheapest country in the world to live in and Sydney is certainly far from the most affordable city to live.
But when it comes to food, once you are familiar with where you can bag a bargain and buy amazing food that doesn't break the bank, you might be surprised at just how far your money goes without compromising on the quality and quantity of food you're eating!
Latest posts by aussiewriter (see all)