Please say it again (and again and again)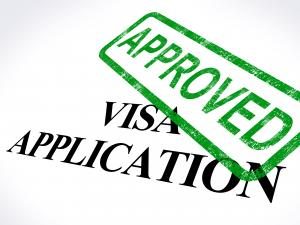 You've just received your long-awaited visa. Straight away you check your wardrobe, and not surprisingly, you realise that you don't have enough warm clothes. Soon you are off shopping for the warmest clothes you can find, not bearing in mind that it can get excruciatingly hot in the Land Down Under as well.
Although having the right amount of warm clothing is essential, there are definitely plenty of other facets of your being that you need to improve if you wish to have a hassle-free transition to Australia. Brushing up on your listening and speaking skills are among the musts.
Picture this: You're in a museum with so many doors, each door as welcoming as the previous one.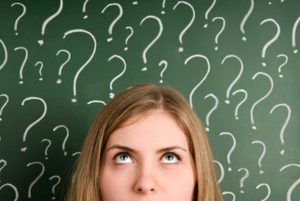 Little by little you immerse yourself more in Australian art. Then, you find this new room and enter it with the same confidence and curiosity you had whilst viewing the other exhibits. A man three times your size mutters something. You look at him and politely ask to have the same words repeated, hoping that the next time you'd be able to decode what he's trying to say. Unfortunately, you don't. After a few tries,  this friendly giant and you decide that the conversation is going nowhere and it would be best to leave it at that.
Now if you think this story is quite amusing, think again. It actually happened to me. Think of how I felt back then. Despite growing up watching American TV and movies and having numerous conversations in English, I wasn't prepared for that moment.
People might think that listening is overrated and not as important as speaking, but it is. Communication is a two-way street and strong listening and comprehension are a must. Luckily, there are a few pain-free ways to prepare your ears for the Australian accent.
Watch Australian TV programs and movies. Swap your movie night out with a night watching Crocodile Dundee, Mad Max: Fury Road, Proof, Red Dog, The Dressmaker, Australia, Finding Nemo and other Oi! Oi! films. If soaps and reality TV are your cup of tea, watch Australian Idol, My Kitchen Rules, Home and Away, The Block, The Voice and Masterchef Australia. Although some of these may pale in comparison to the films and shows of your liking, give it a go. You'll have the likes of Russel Crowe, Hugh Jackman and Nicole Kidman to keep you company through this adventure.
Whilst viewing some Aussie favourites for the nth time, make sure to take note of some useful language and start using them in conversations. You may raise a few eyebrows or you may end up starting a fad — both are irrelevant. Just stay focussed on your goal.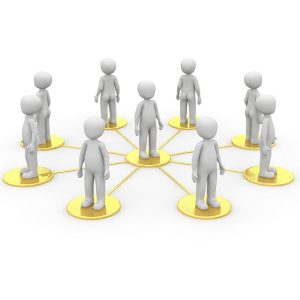 Another way is by befriending Australians without spooking them out, of course. As early as now, join an interest chat group and make friends. Learn slang words and interesting nicknames they've coined, such as brekky for breakfast, Maccas for McDonald's, barbie for barbecue.
Whilst working on your listening and comprehension skills, carry on speaking in English to improve your fluency, accuracy and confidence. Practice, truly, makes perfect. Coerce the people around you to speak in English with you, or at least take you and your English-speaking presence seriously.
Remember that you don't need an Australian accent to be an effective communicator. Please do not say 'watah' when you're used to saying 'water', and 'fathah' when your tongue is used to 'father'. If you pick it up through years of conversing with Aussies, great. But, don't copy them as early as now because this might just create more confusion. (Trust me, I teach English to non-native speakers and I am left perplexed when they copy the Aussie accent.) More importantly, stick to your pronunciation of 'can't' the good ol' Americans have taught us unless you want to run the risk of saying the word with the same letters but with the vowel U. Look it up and remember to take this advice to heart.
Speaking and listening are just a couple of things you need to get better at before emigrating to Australia. You've invested a lot of money, time and emotion into this choice, so try to cover as many bases before you begin your life in Australia. Cheerio, mate. You'll be 'right!

I had been a writer for 10 years before I emigrated to Australia to teach English. Writing brings me joy. I can write all day and still have a smile on my face. 🙂

If you've enjoyed reading my posts, check out my website: www.top5byanonymooo.com and read my top 5 lists of anything and everything. It'll mean the world to me if you can follow me, share my blogs, like, leave a comment, or subscribe. I won't let you down with my quirky, well-thought of and unbiased lists.

Cheers, mates! 🙂

Latest posts by top5byanonyMooo (see all)