Tummy concerns: What you can eat in Australia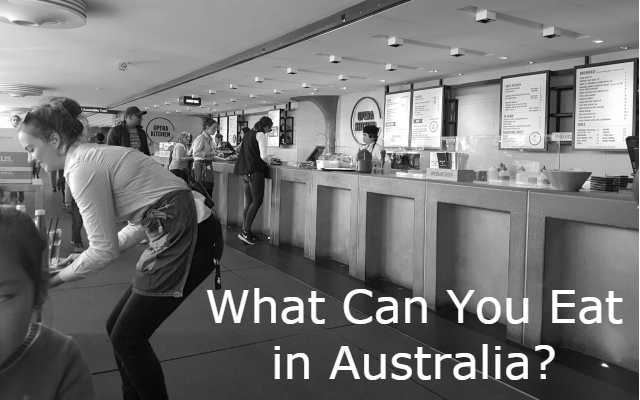 A few days ago I had the pleasure of walking around Melbourne with friends visiting from the Philippines. After feeding their eyes for hours, my friends and their family were eager to have some dinner. I asked what they wanted to eat, and they said they wanted Australian food.
As strange as it may seem, that request presented quite a dilemma for me. What is authentic Australian food? Fish and chips? Steak? Pie? Kangaroo? Koala? (Just joking, we don't eat koalas in Australia!) Although this lovely land has been my home for many years, I still don't know what trademark Aussie food is. I explained to them that if they wanted fish and chips or steak, we could go to a pub or a restaurant. My friends were visiting with their 4 very young children and it was obvious that the pub option wasn't an alternative. The latter option wasn't a viable one either because they were sensible enough to save their money for something that could make their stay more memorable, such as for tour fees, entrance tickets to landmarks, presents and high quality souvenirs. I tried to look for a place that served nice pies, but I couldn't find Pie Face. I didn't even bother looking for a place that served kangaroo as it would definitely be a restaurant as well. In the end, we found ourselves devouring cheap but extremely delicious handmade Japanese sushi with warm miso soup on Swanston Street.
When you're craving for Filipino food
If you love Filipino food but can't cook, emigrating to Australia might be extra challenging for you. Unlike Japanese, Korean and Thai restaurants, Filipino restaurants are only a handful in Australia. There are Filipino stores where you can buy ingredients and other popular Filipino foods, but if you're after some delicious laing (spicy and creamy taro leaves) or bagnet (crispy pork meat and skin), there will be days that you'll have to settle for something else.
When I lived in Brisbane, I frequented Best Friends in Fortitude Valley. It has a grocery and a stall in the fastfood area named Best Friends Kainan sa Valley (A place to eat in the Valley). The grocery store is overflowing with everything you used to have in your pantry in the Philippines. It was where I bought numerous Maggi Magic Sarap bundles, Mama Sita mixes, Knorr soup mixes, chichacorn (toasted corn bits), graham crackers, ube halaya (purple yam jam), Spanish bread, itlog na maalat (salted red egg) and our all-time favourite types of fish, such as tilapia (freshwater fish) and bangus (milkfish). On the other hand, the stall satisfied my cravings for home-cooked Filipino dishes, such as dinuguan (pork in spicy dark gravy) and pansit palabok (noodles with seafood and egg).
When I lived in Sydney, I was able to buy some pork longganisa (Filipino-style sausage) and powdered cooking mixes at the LJ Asian Grocery in Lidcombe. On days that I badly needed instant Filipino food in my system, I was happy to treat myself to delectable food at Sizzling Fillo Restaurant & Karaoke Bar in Lidcombe as well. I just loved their version of crispy pata (crispy pork leg), pinakbet (meat with vegetable stew) and sago't gulaman (tapioca pearls with gelatin drink). I still have fond memories of the happy meals I had there.
The Fastfood solution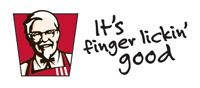 McDonald's and KFC may be your saviours for moments of hunger, too. It is vital to remember that your favourites are served differently in Oi! Oi! Land. I remember volunteering to buy my sister and her family some McDonald's meals in Sydney. I totally forgot that our favourite chicken with rice and spaghetti do not exist in the Macca's menu here. Moreover, KFC chicken does not come with rice and gravy that can coat every shred of chicken and grain of rice. This, however, can be easily solved. Just buy some takeaway KFC chicken with mashed potatoes, which is served with delish gravy, and quickly retreat to the comforts of your home and eat it with a mountain of rice. Problem solved!
Other Asian Food to the rescue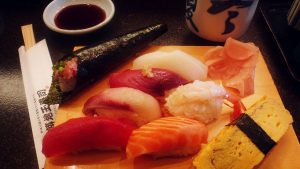 Because Filipino food isn't always available, I've learnt to imbibe the love for other Asian cuisine. If you're after affordable but filling Asian food, you'll be pleased to know that many of the main roads in Sydney, Brisbane and Melbourne CBD have counter-service sushi shops that serve handmade sushi rolls and sashimi. The average price is $3 per roll. You can silence your stomach with just 2 generous rolls. Another thing to note is that people in Australia use their hands to eat sushi rolls, except if they're cut into smaller pieces. Sushi trains are also a must-try, and yes, use chopsticks for the sushis on plates.
Korean food has also caught my fancy in Australia. Aside from gimbap (Korean sushi), I've also developed a great liking for bibimbap (mixed rice, meat with vegetables), beef bulgogi (marinated slices of beef) and vegetable pancakes. When dining in Korean restaurants, I make it a point to order food without the chili icon. I've learnt my lesson to stay away from food with this icon, even if it's just one, because the Korean's definition of spicy is different from mine — and I suspect most Filipinos share the same sentiment. Soju blended with fruit has become a fave, too. Make sure to share a bottle with a mate as its alcohol content can go as high as 45% by volume. Make sure to take public transport after drinking.
On a cold winter's day and I have no way or I'm lazy to whip up a quick tinola (chicken with ginger soup), a warm pho (Vietnamese soup) never fails to put me in a good mood. Served warm with a generous squeeze of lemon or lime, pho is hearty. I get excited when I order this dish, that's why without fail I burn my tongue and the roof of my mouth with my every first spoonful. I just can't get enough of the freshness of the coriander, mint, lemongrass and bean sprouts mixed with beef. It's simply a delight!
Curry is another prized discovery for me. For the longest time I only knew one curry – the Indian one. I was surprised when I found out that there are Japanese, Thai, Indian, Malaysian and other kinds of curry. My favourite is Indian curry. Butter chicken, chicken tikka masala and beef korma are the standouts. Extra servings of rice are inevitable when I eat any of these. Papadums (crispy cracker) and naan bread (flatbread) are my brooms that effectively sweep leftover curry sauce off my plate.
Eat healthy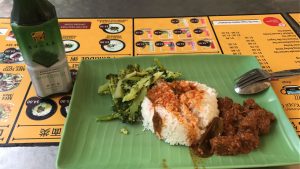 Start a healthier eating lifestyle in Australia. This country is home to the freshest produce around. Be inspired by locals and start having salads on the side and make vegetable rolls or sandwiches. Enjoy fresh fruit as a snack all-year round. For Asian fresh produce, Asian stores and weekend markets sell what you're looking for. Go ahead – open your cookbooks. There are more dishes you can now make as supermarkets are packed with a wide variety of vegetables, herbs and fruit. Your stomach and the rest of your body will thank you for this.
Filipinos just love food. For us it is so much more than just a source of sustenance, it is a topic of conversations, a core ingredient of gatherings, a reason to travel many kilometres, a thoughtful present, an essential part of our culture. This doesn't have to change just because you live in Australia. All you need to do is to expand your regular menu to include Australian, Asian, American and even European dishes, and carry on the lovely Filipino tradition of sharing life over meals. O kain na! (Let's eat!)

I had been a writer for 10 years before I emigrated to Australia to teach English. Writing brings me joy. I can write all day and still have a smile on my face. 🙂

If you've enjoyed reading my posts, check out my website: www.top5byanonymooo.com and read my top 5 lists of anything and everything. It'll mean the world to me if you can follow me, share my blogs, like, leave a comment, or subscribe. I won't let you down with my quirky, well-thought of and unbiased lists.

Cheers, mates! 🙂

Latest posts by top5byanonyMooo (see all)