Top 12 Beaches in Australia Which Everyone Is Going To Love
Australia is one of the most beautiful places in the world. It is full of spectacular attractions including beaches, wildlife parks, islands and others. Australian beaches are best in the world and are visited by millions of people each year. There are around 10,600 beaches in Australia and the number is quite a lot than any other country in the world. Each beach is breathtakingly beautiful and offers many activities to the visitors. While you are in Australia, you are going to see beach almost everywhere. There will be lots of tourists and locals on the beach enjoying sun, sand and water. Many of them will be seen surfing on few of the beaches.
12 Spectacular Beaches of Australia
Whitehaven Beach – Queensland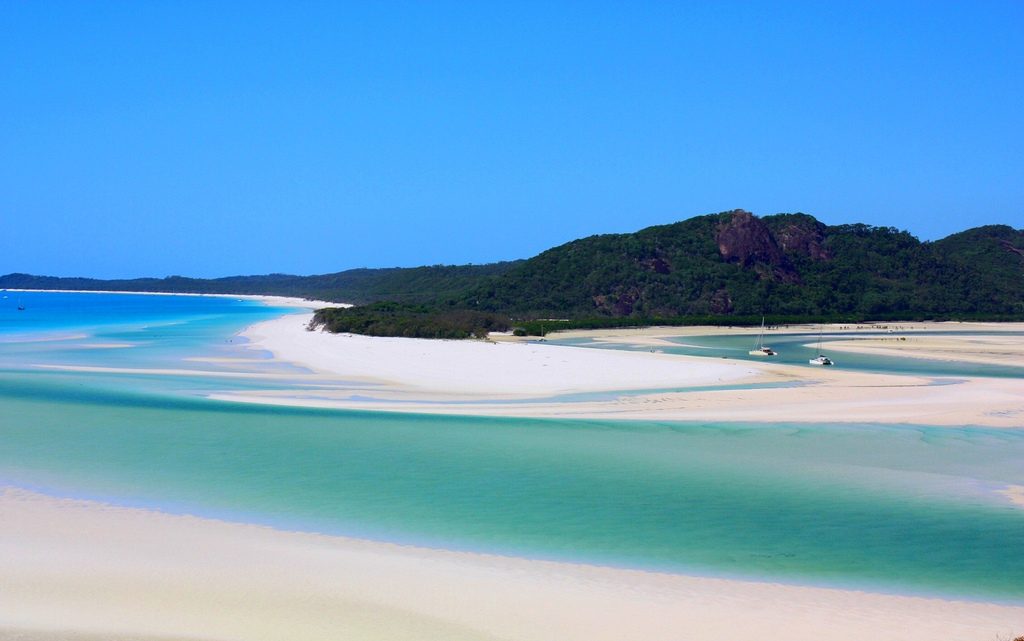 flic.kr
It is Australia's one of the most famous and beautiful beaches. This spectacular beach is extended over 7 km in Whitsunday Island in Queensland. If you are sunbathing lover, then this place is perfect for you. There is snorkeling opportunity for you as well in its clear water, if you are into some kind of adventure. Keep in mind to take your camera with you as there are many stunning views to capture.
Turquoise Bay – Western Australia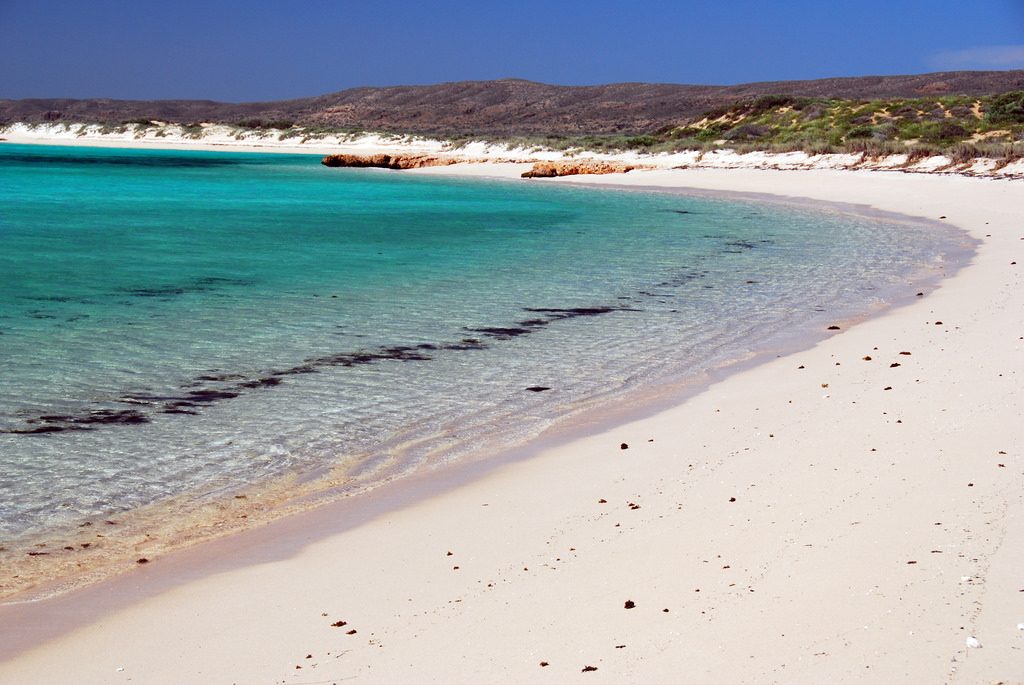 flic.kr
Turquoise Bay is second best beach of Western Australia. It is also included in top twenty most beautiful beaches in the world. This beach offers many fun activities including snorkeling, swimming, scuba diving and sunbathing on its clear white sand. If you are into picnic mood, then there is an area for that near the beach. So what are you waiting for? Enjoy a day at this beautiful beach along with your friends and family.
Noosa Main Beach – Queensland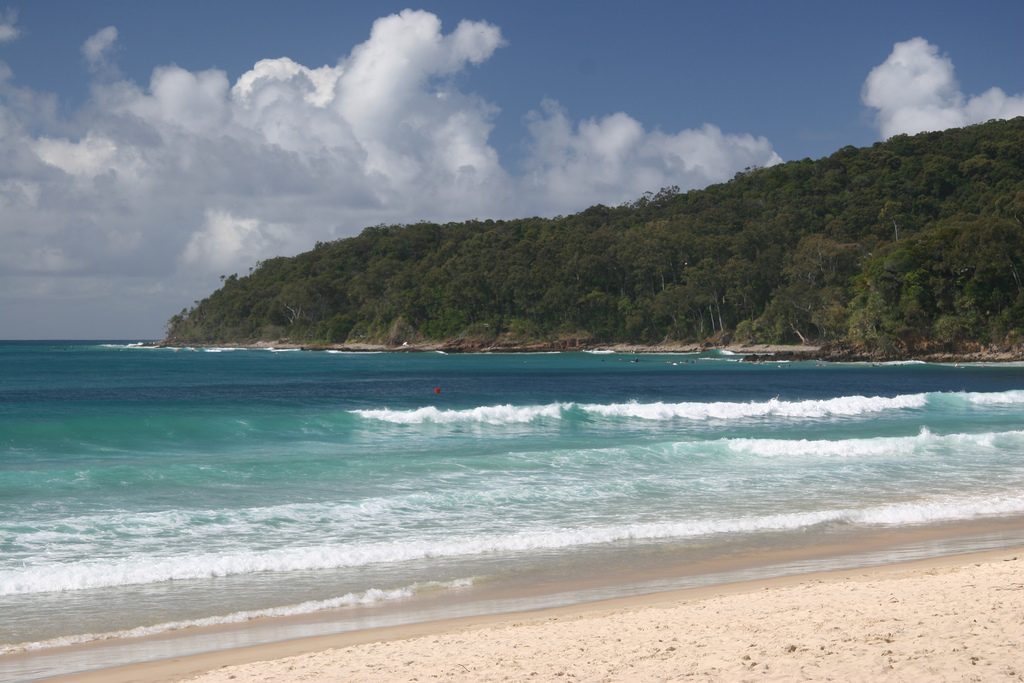 flic.kr
Main Beach in Noosa is another natural beauty of Queensland. This beach is a perfect place for surfing, sunbathing or swimming in its clear blue water. If you feel hungry, there are many restaurants around the beach offering variety of food. The best time to enjoy at this beach is in the morning as it gets crowded later. But you can visit in afternoon if you don't have any problem with a large number of people.
Cable Beach – Western Australia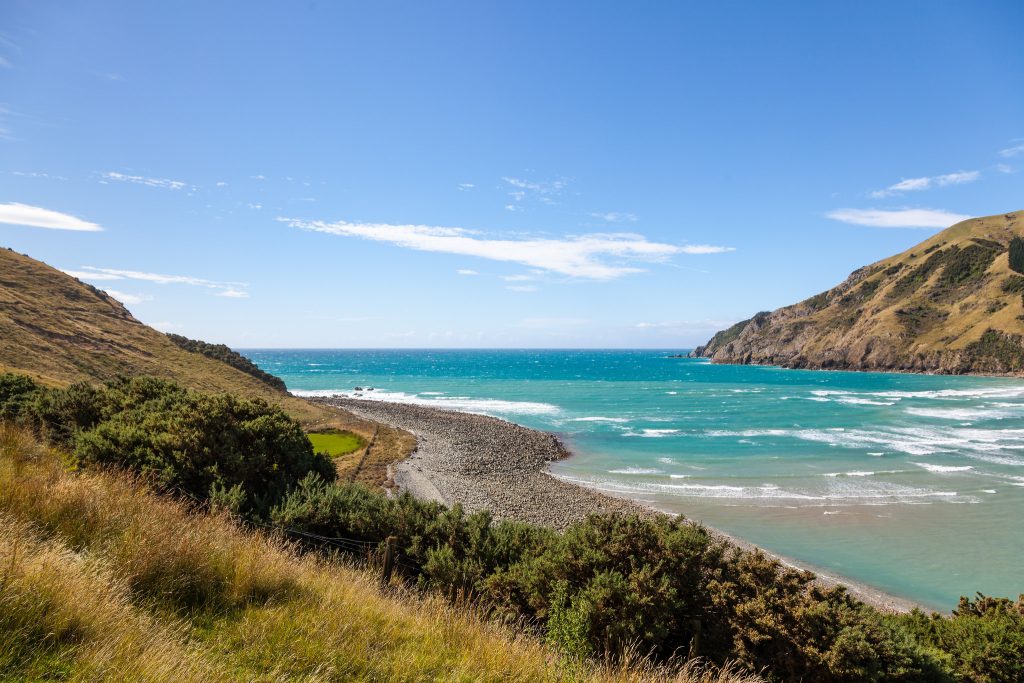 flic.kr
This is another gorgeous beach which is located in Western Australia. Like others, this too has crystal clear blue water and beautiful white sand. Cable beach is perfect place to swim, relax and for other beach activities. There is another exciting thing about this beach; camel ride. You can enjoy the camel ride while viewing the breathtaking location in the surrounding. If you are lucky, you'll also spot whales and dolphins in the water.
Wineglass Bay – Tasmania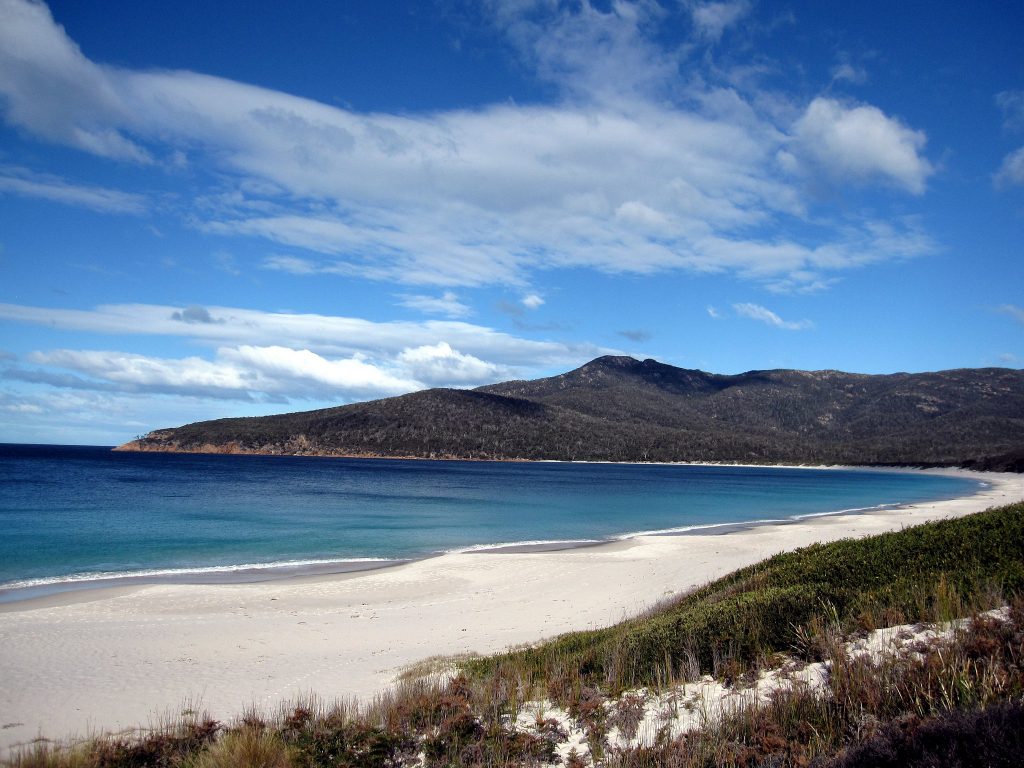 flic.kr
Wineglass Bay is an amazing beach in Australia. It is located in Freycinet National Park in Tasmania. There are pink and gray peaks surrounding this beautiful blue beach and sand. You can do many activities here including swimming, sailing, kayaking, fishing and rock climbing. If you are not in a mood to do any activity, then just lie down on its sand and enjoy the scenery.
Burleigh Heads Beach – Gold Coast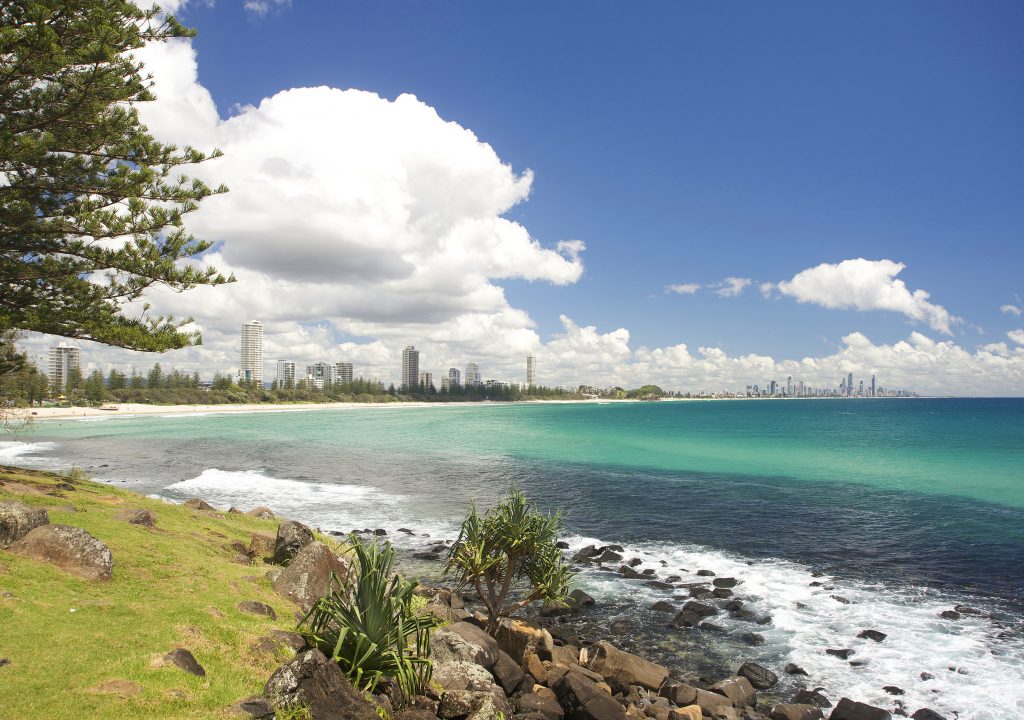 flic.kr
Burleigh Heads Beach is for surfers. If you want to surf, then go to this beach without any doubt. You'll find many surfers with you enjoying in the water. Not just surfers, other people also visit this beach to enjoy various activities. There are lifeguards who look after the swimming areas in case if somebody needs help. There are many great cafes and restaurants around the beach offering delicious coffee and food.
Bells Beach – Victoria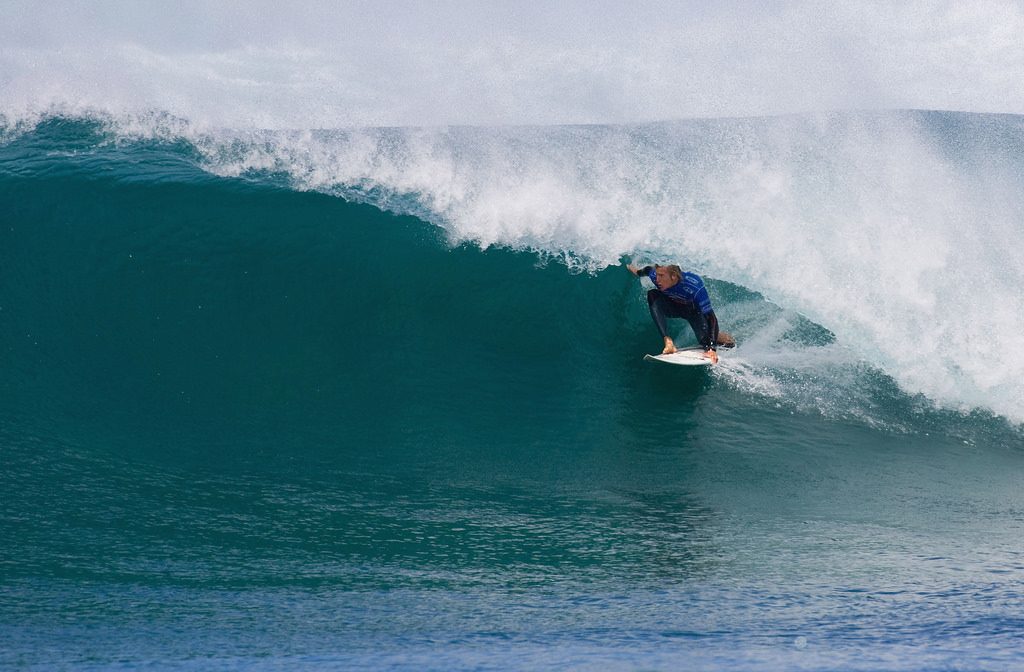 flic.kr
Bells Beach is located in Victoria and is considered as one of the most beautiful beaches of Australia. It is a perfect spot for surfers but not for swimmers due to its high waves. In the summer season, this beach gets very crowded with the people coming from all over the world for surfing. If you are in Australia, don't forget to visit this gorgeous beach with your friends and family.
75 Mile Beach – Queensland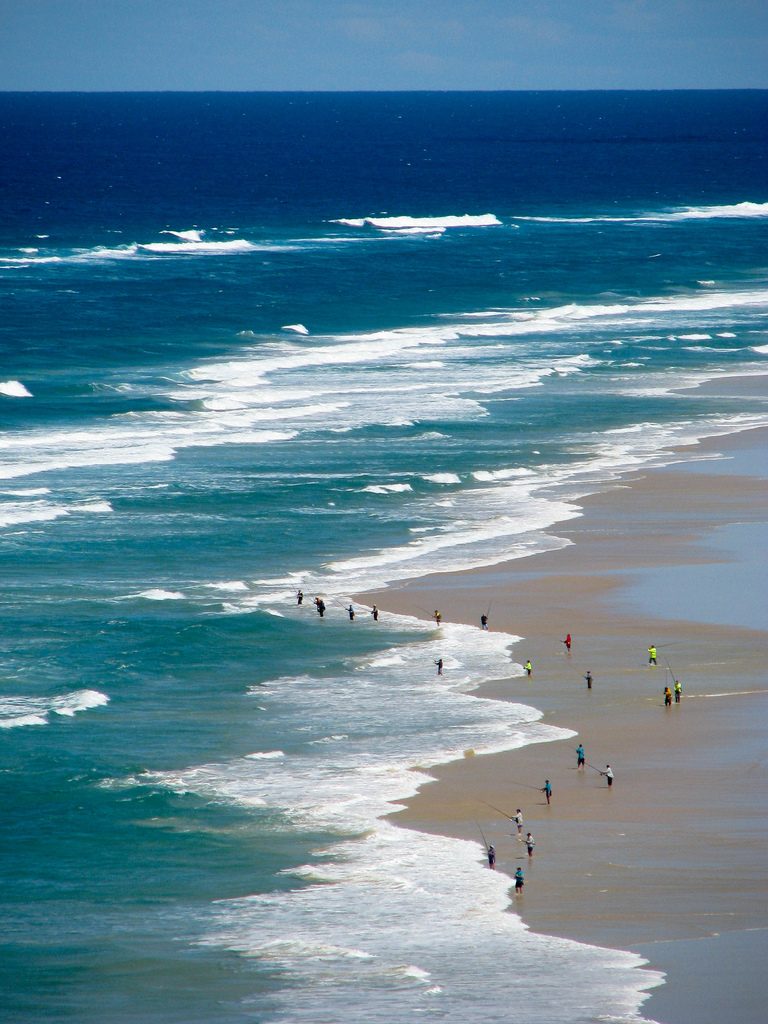 flic.kr
This stunning beach is located in Fraser Island in Queensland. It is also considered as one of the best beaches of Australia. Though this beach is not suitable for swimmers because of sharks, there are many other activities which you can enjoy here. 75 Mile Beach is surrounded by many spectacular attractions including Champagne Pools, Maheno Wreck, Eli Creek and Indian Head.
Cottesloe Beach – Perth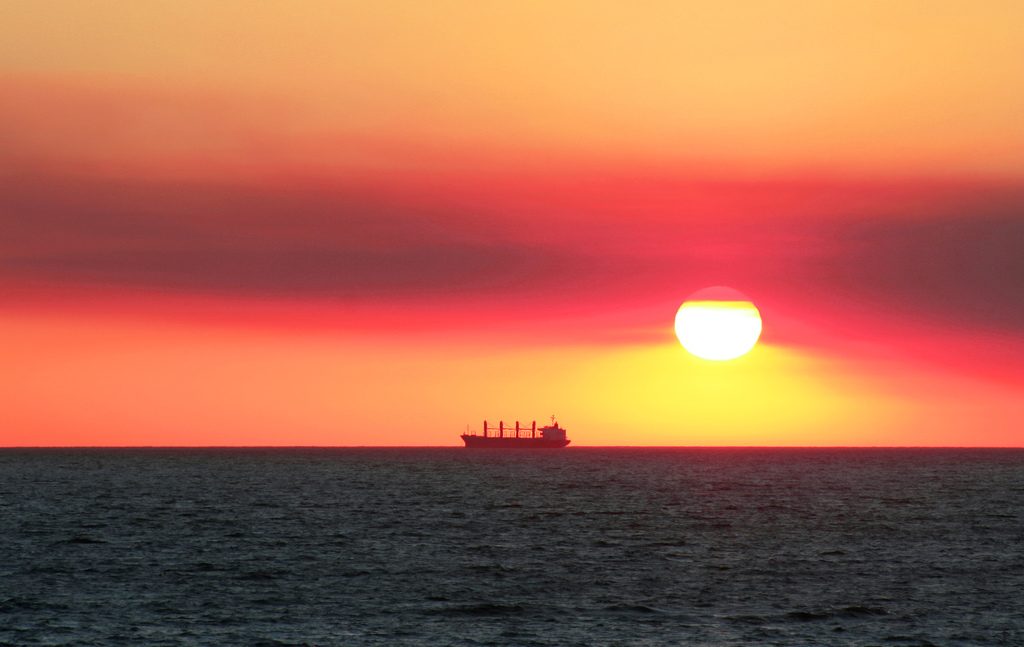 flic.kr
Cottesloe Beach in Perth is another natural beauty of Australia. People can enjoy swimming in its crystal clear water without having any fear of sharks. It also offers surfing and other water activities. There are a few cafes and pubs near the beach if you want to have a drink or eat something.
Hyams Beach – New South Wales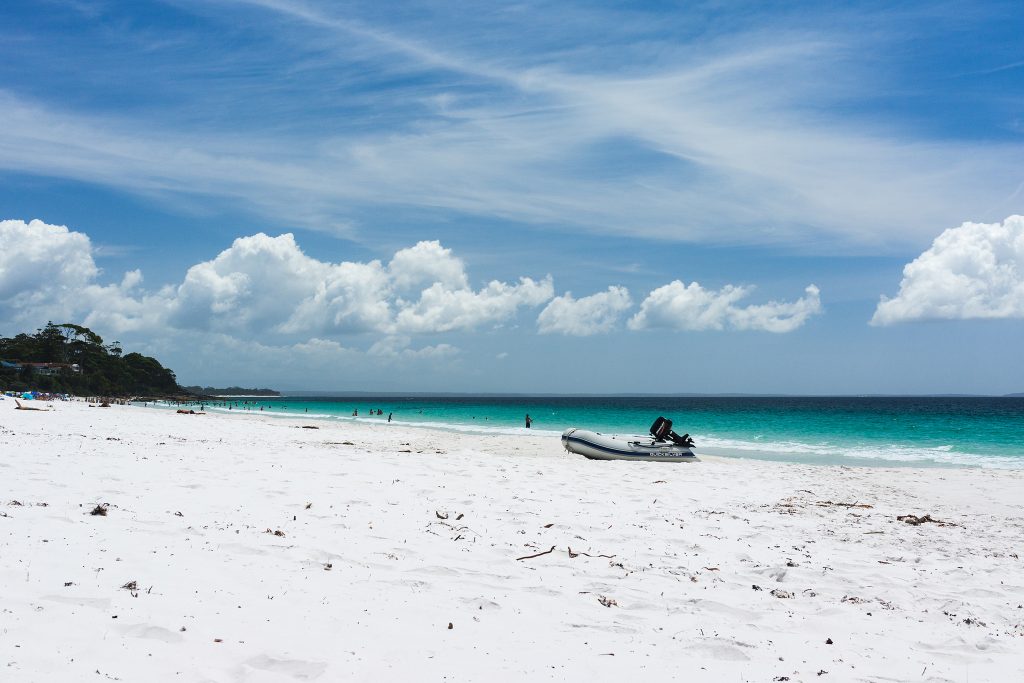 flic.kr
Hyams Beach is located in NSW and is one of the most beautiful beaches of Australia. You can enjoy many activities here such as swimming, snorkeling, diving, windsurfing and kayaking etc. There are guided cruise tours available if you want to watch whales and dolphins.
Zenith Beach, Port Stephens – New South Wales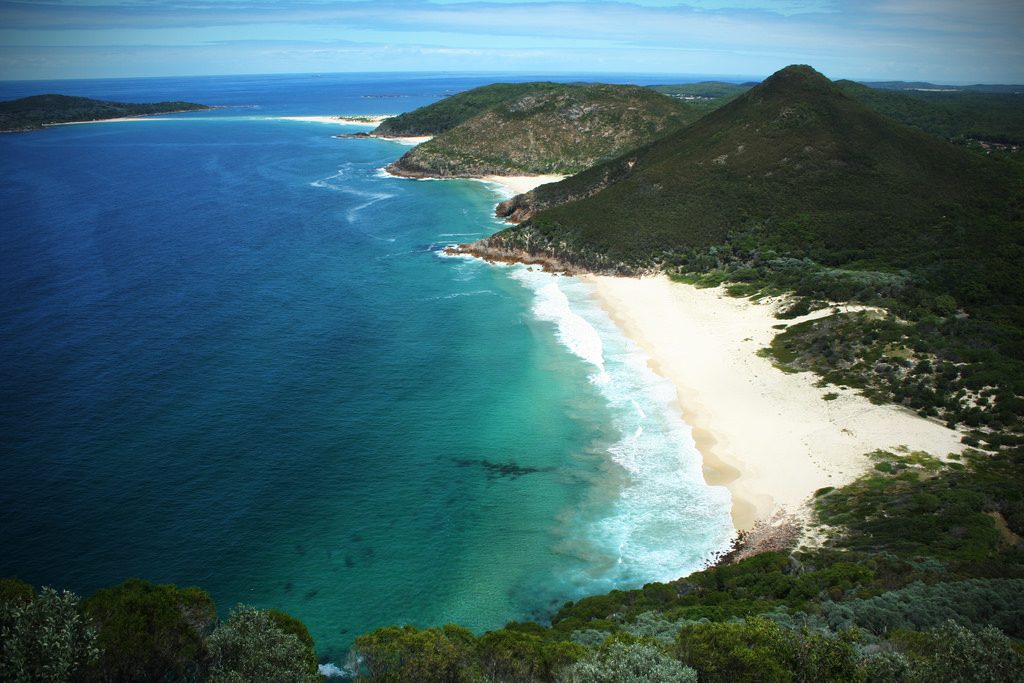 flic.kr
New South Wales consist of many gorgeous beaches and Zenith Beach in Port Stephens is one of them. If you like to surf, then Zenith Beach is a perfect for that. However, it's not safe to swim here because of sharks and strong waves. The view of this beach from Mt Tomaree is breathtakingly beautiful.
Bondi Beach – New South Wales
flic.kr
Everybody knows about the most popular Bondi Beach in Sydney, Australia. This beach is usually filled with crowd of locals and international tourists, especially during the summer season.  There are many things to do here including swimming, sunbathing and surfing. You can also just relax on its beautiful beach sand. Your tour to Australia is incomplete without visiting this stunning beach in Sydney.
I lived in Australia for about one and half year and during this time, I have visited a lot of beaches in South Australia and other cities. Here are few of my favorites:
Have a nice trip to these beaches in Australia..!! 🙂
Latest posts by Madiha Khadim (see all)